Rumor Has It - December 2021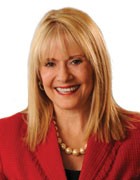 Click the Buzz Me button to receive email notifications when this writer publishes a new article or a new article in this column is published.
Green bash. A combination of their last names created the theme for Blair Bashen and Philadelphia 76ers basketball player Danny Green's wedding at The Post Oak. Eight bridesmaids in green and a wedding backdrop of green curtains created that glow of renewal. A seated meal for 250 included former NBA and team colleagues. Midway, Blair changed from her gown to a white jumpsuit and joined parents Janet and Steve Bashen and siblings Drew Bashen and Jheri Bashen Walters for a dance. A champagne chandelier created a bubbly ambiance as a female aerialist in a crystal leotard hung from the ceiling and poured the celebratory drink. Life-sized topiaries of the couple's dogs greeted guests at the Welcome Party. If it sounds like it was a production, it was, created by POP! by Yaz.     
Ghostly gathering. Birthday ghouls Parker Clare and Gentry Kate Beshara, twin daughters of Shelby and Matt Beshara, turned a scary 5 to de"fright" their 35 friends, most from their Pre-K class at Bear Boulevard. Guests were thrilled by a giant double-lane inflatable slide, a face painter, and a spooky craft. The cakes were Halloween-piñata style, and haunted confetti spilled out when they were cut into. Frightfully delicious. 
Two parties in the same hood. The Let's Boogie Halloween Party in Hunters Creek was hosted by Long Shadow, Trails End, and Roaring Brook moms Natasha Becton, Angie Kinsel, Melissa Higgins, Katherine Hortenstine, Marnie Medina, Heather Nelson, Lauren Rutherford, and Morgan Zarghouni. A bouncy house, lots of pizza, a DJ to initiate games, pumpkin carving, and dress-to-impress costumes filled the two hours for 40 children, with enough stimulation guaranteed to give them a good's night sleep. At 6 p.m., Joni and John Zavitsanos hosted their annual Halloween dinner in their courtyard, with tortilla soup and hot dogs. Something for everyone!  
Memory (Echo) Lane. After postponing their 50th high school reunion three times, the Memorial High School class of '70 finally gathered. Kathy Trammell Scruggs communicated updates to 430 classmates for two years, and in the end, 150 people made it to the in-person reunion. Danny Davis and Jim Whaley kicked off the weekend with a Tex-Mex buffet and "Mustang" margaritas. Nancy Meley Foisner and Pam White Ahlers enhanced conversations with name tags and a memory book. Other committee members included Susan Arnoldy Hansen, Tricia Black Thompson, Martha Hill Jamison, Val Hunt Lankford, Laurie Rosenthal Lee, Mary Maxey, Tom Hale, and Chuck Reedstrom. At the Armadillo Palace for a barbecue dinner, cheerleaders Joan Paxson Hodges, Patty Forney Flack, and Mark Leifeste led the MHS fight song as 81-year-old former high school principal Wayne Schaper and his wife Ruby came on stage. On Sunday, Kent and Rona Mitchell hosted a wine tasting at Cook's Branch Conservancy. A 2025 reunion is already in the works. 
Twirl and spin. The Racket Dance club, started in 1930 to create a racket of fun, glided back after a Covid hiatus into the lives of Barbara and Jay Files, Dr. Cal and Connie Dalton, Wendy and John Mixon, Debbie and Pat Perrin, Randy and Sandra Bryant, and Terri and Curtis Weeks at the Lakeside Country Club. While the centerpieces reflected sparkling fall essence, Dr. Tom and Linda Condit, Tanya and Andy Greenwood, Dr. Tom Heap and Marti Peterson, Dr. Zachery and Anna Ho, Amy and Kevin Richard, and Landa and Roger Roitsch enjoyed the lake and golf course views on the balcony before dinner. As planned, everyone danced the night away to the sounds of the Leslie Lugo band. 
Whale of a time. When Joanne Naponic met Maggie Bird 14 years ago on the way to Greece, they became good friends with a shared passion to travel. They recently tripped to Alaska, where they panned for gold and took a train through the mountains behind Skagway. They were captivated as a mass of whales migrated south for the winter. During the course of conversations, Maggie recalled that Joanne's husband, Bob, had played football at the University of Illinois. While Joanne is away, Bob, aka "Poppy" to his 11 grandchildren, manages to see many baseball games, soccer matches, and numerous volleyball games, as nine of 11 grandchildren are involved in SBMSA sports activities.  
Where should I look? Patrons oohed and aahed as they were led by Lea Weingarten through Kelli and John Weinzierl's home for the Art Circle (Holocaust Museum Houston). The curated tour of the home's nature theme, with whimsical art and blue-chip art, was a breath of fresh air. In the scene at the cocktail party was Lucinda Loya, who designed the interiors.
Party booster shot. The "65 Variants of Michele" lunch celebrated Michele Hosko's 65th milestone, hosted by her Tuesday mah jongg group. Giant Jello "booster shots" handed out by Jill Reichman and Sharon Maloney welcomed 15 guests as they entered the party. A large TV featured a loop of photos of all stages of her life, as a blonde toddler to a brunette teen and as a young mom with black hair and blonde again. A group gift of a Mariquita Masterson necklace has now been added to her jewelry wardrobe. Hand-sanitizer party favors were labeled with "Infused with Love the Michele Way" – 70 percent alcohol, but not for consumption. 
Enthusiasm and joy. A lovely and lively group gathered on the patio for Heather Nelson's 50th birthday at The Annie Café & Bar. She has known some guests since they were 6 years old. As the champagne arrived, Heather surprised everyone with a two-tiered birthday cake with roses that matched the beautiful multi-rose hot pink and orange centerpiece, with the colors symbolizing enthusiasm and joy. The girls gave her a mother of pearl heart-shaped necklace on a rose gold chain from Nicole Rose Jewelry. Beatriz Ballerini, Katherine Sabom, Stephanie Perkins, Heather Suder, Heather Nelson, Elizabeth Karkowsky, Christine Leighton, and Susan Davis were joyous.
Wine and cotton candy. Jerry Cohen threw an intimate party for his wife Liora Cohen's 65th birthday at the wine room at Tony's. Some invited guests sent their wishes from afar, but 38 attended. Heartfelt speeches were given by Jerry, son Jonathan, and daughter-in-law Paola. A Grand Marnier soufflé cake was dished as she opened the group gift, a gift card to Neiman Marcus. Magician Curt Miller entertained, and the guests also marveled at the clever party favors of pin-on dressy buttons. After all, when you need to close a blouse and you pop a button, you need a "spare." Nothing was to spare about this event!
Lost time. Geoff Russell had not traveled since the pandemic began and was excited to venture out. Since his flight to Ruidoso, New Mexico was at 10:30 a.m., he left his Inner Loop home at 8 a.m. to allow for remote parking and the bus. On the bus, he missed his phone and knew he could not survive six days without it. At what felt like 90 mph, he sped back home and returned again with a pounding heart. Relief was felt at the gate at 9:50 a.m. – the plane was delayed 45 minutes. On the Houston return, due to the plane's mechanical issues, he had to stay overnight in a "vintage" hotel. The sheets were a high-count percale, and the bed was comfy, but he swore he'd never travel again. Three weeks later, he found himself in Knoxville and Asheville, when a friend called. Call Geoff, Will Travel.    
Read all about it. The 6th Annual Power of Literacy Luncheon supported by the Ladies for Literacy Guild of the Barbara Bush Houston Literacy Foundation was attended by nearly 500 patrons. Speaker Kathie Lee Gifford, moderator Dominique Sachse, and emcee Keith Garvin were thrilled that more than $430,000 was raised to make literacy programs and resources available to children and families. Kudos to co-chairs Stephanie Tsuru and Leisa Holland-Nelson Bowman and Ladies for Literacy Guild president Lisa Jakel.
Have some good news to share? Email us at [email protected].
People in this article:
Blair Green
,
Danny Green
,
Janet Bashen
,
Steve Bashen
,
Drew Bashen
,
Jheri Bashen Walters
,
Parker Clare
,
Gentry Kate Beshara
,
Shelby Beshara
,
Matt Beshara
,
Natasha Becton
,
Angie Kinsel
,
Melissa Higgins
,
Katherine Hortenstine
,
Marnie Medina
,
Heather Nelson
,
Lauren Rutherford
,
Morgan Zarghouni
,
Joni Zavitsanos
,
John Zavitsanos
,
Kathy Trammell Scruggs
,
Danny Davis
,
Jim Whaley
,
Nancy Meley Foisner
,
Pam White Ahlers
,
Susan Arnoldy Hansen
,
Tricia Black Thompson
,
Martha Hill Jamison
,
Val Hunt Lankford
,
Laurie Rosenthal Lee
,
Mary Maxey
,
Tom Hale
,
Chuck Reedstrom
,
Joan Paxson Hodges
,
Patty Forney Flack
,
Mark Leifeste
,
Wayne Schaper
,
Ruby Schaper
,
Kent Mitchell
,
Rona Mitchell
,
Barbara Files
,
Jay Files
,
Cal Dalton
,
Connie Dalton
,
Wendy Mixon
,
John Mixon
,
Debbie Perrin
,
Pat Perrin
,
Randy Bryant
,
Sandra Bryant
,
Terri Weeks
,
Curtis Weeks
,
Tom Condit
,
Linda Condit
,
Tanya Greenwood
,
Andy Greenwood
,
Tom Heap
,
Marti Peterson
,
Zachery Ho
,
Anna Ho
,
Amy Richard
,
Kevin Richard
,
Landa Roitsch
,
Roger Roitsch
,
JoAnne Naponic
,
Maggie Bird
,
Bob Naponic
,
Lea Weingarten
,
Kelli Weinzierl
,
John Weinzierl
,
Lucinda Loya
,
Michele Hosko
,
Jill Reichman
,
Sharon Maloney
,
Beatriz Ballerini
,
Katherine Sabom
,
Stephanie Perkins
,
Heather Suder
,
Elizabeth Karkowsky
,
Christine Leighton
,
Susan Davis
,
Jerry Cohen
,
Liora Cohen
,
Jonathan Cohen
,
Paola Cohen
,
Curt Miller
,
Geoff Russell
,
Kathie Lee Gifford
,
Dominique Sachse
,
Keith Garvin
,
Stephanie Tsuru
,
Leisa Holland-Nelson Bowman
,
Lisa Jakel
Want more buzz like this? Sign up for our Morning Buzz emails.
To leave a comment, please log in or create an account with The Buzz Magazines, Disqus, Facebook, Twitter or Google+. Or you may post as a guest.