Rumor Has It - May 2022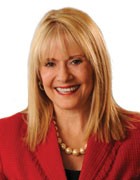 Click the Buzz Me button to receive email notifications when this writer publishes a new article or a new article in this column is published.
Fun shway. A nine-day sailing trip in a bareboat chartered 50-foot catamaran to the British Virgin Islands included thrilling moments for "Captain" Chris Sears and his "crew," wife Lauren Sears, Emily and Marc Schkud, Alan and Amy Henry, and Sarah and Jeff Ringwald. After many Covid tests and delays on their jaunt, within 30 minutes of departing the dock, the engine smoked with green and black liquid floating at the bottom of the engine room. The responsive charter company towed them back for repairs and they lost more time. The trip finally started but amidst heavy rain and some serious squalls, which called for a tossed crew and sea-sick patches. On the bright side, they ate lobster straight from the water, from Potter's By the Sea on Anegada, which turned into a fun nightclub. Cow Wreck Beach Bar, a celeb sighting at Soggy Dollar Bar on Yost Van Dike, and an island bar hop to Guana and Norman were happy places until a serious white squall found them in the southern passage around Cooper Island. The sail bag ripped, and the steering cables bust. Even the manual manipulation of steering did not kick in. Again, the charter's repairman found them to replace the cables. At Cooper Island they did a rum tasting bar that included unheard-of flavorful rum. On the return, the Schkuds missed their flight due to the half-mile long line at the airport. Although if they had known in advance the only hotel on the island that had availability was the Ritz Carlton at $2500 per night, they would have gladly paid $1000 to buy a place in line. Despite some challenges, the extraordinary experiences and priceless time with friends "fun shwayed" an unforgettable trip, says Em.     
Modern "lemonade" stand. Why serve ordinary lemonade when you can have a Shirley Temple? Maddie (7) and Ada (3) Hortenstine opened up for business at noon on a Sunday in March with cousin Sellers Burney (7). They put up signs for their Shirley Temple stand and even had call-in orders delivered by a scooter. The specialty business had cups monogrammed with the buyers' initials. Moms Katherine Hortenstine and Kristen Burney helped gather supplies. Drinks were $2 and if you wanted a cherry, $3. (Supply chain issues.)
Women rock! Anh Mai and Shepard Ross were instrumental in the planning of the International Women's Day Market at Railway Heights Market March 6. The 38 vendors that showcased their women entrepreneurs brought in 1,200 visitors to enjoy the festive atmosphere. Christina Truong and Jean Wilson gave out swag bags. Fritz McDonald, Orlando Cardenas, Afrouz Price, and Vy Hopkins were part of the crowd that enjoyed the beautiful Balinese dance troupe, costumes, and music.
A variant party. Quick, "Happy New Year!" before the next variant comes. It was a gathering of 40 friends from different groups to join in for a three-hour happy hour party with heavy appetizers and drinks and a champagne toast to the belated "new year" in March at Claire and Dick Brooks' home. In the crush of 40 people were Dr. Bruce and Reva Edison, Dr. Claire and Donald Daum, and Jeanette Nestvold. For the eight remaining guests, Mike Brier did a grand finale of two astounding magic tricks.
Have a seat. The Houston Public Library Foundation and the Barbara Bush Houston Literacy Foundation held a bench dedication at Houston Public Library recently renovated and revealed Barbara Bush Literacy Plaza downtown. Five bronze, book-themed benches sponsored by the Ladies for Literacy Guild of the Barbara Bush Houston Literacy Foundation were placed and dedicated in Barbara's Memorial Garden at the Plaza in honor of Former First Lady Barbara Bush. Donatella Benckenstein, Dr. Julie Baker Finck, Betty Hrncir, Ginger Blanton, Lisa Jakel, Trish Morille, and Houston Public Library Director Dr. Rhea Brown Lawson were a few of the many word-thirsty fans there for the dedication.
Water garden terrace. Just after the Lunar New Year of the Tiger, the 10th anniversary of Tiger Ball 2022 raised $1.65 million for the Asia Society Texas Center. Led by ball chairs Leigh and Reggie Smith and Tripp Carter, the event celebrated honorary ball chairs Nancy C. Allen and Anne and Albert Chao and "Tiger Trailblazers" visual artist Tiffany Chung, astronaut Soichi Noguchi, and Chancellor of the University of Houston Renu Khator. After a champagne toast to the Trailblazers, ASTX president Bonna Kol presented the honorary chairs with a black iris ornament by artist Michael Aram, symbolic of wisdom, courage, and admiration. A water wall with a mist mimicking the water garden terrace and floating candles suspended from oak tees above the tables enchanted 620 patrons. Who won the five-day luxury Fabergé London experience?
Surprise snow. When Suzi Feickert took a trip to Jordan and Egypt recently, she did not expect an overnight fall of 12 inches of snow in Amman, Jordan. The 26-day trip to explore Petra, climb into the Great Pyramid, and take a hot air balloon ride over the Valley of the Kings did not disappoint. Everyone wore masks inside and outside in crowded areas. When entering and departing each country, there were Covid tests. The big question is how this ancient civilization built massive temples and monuments so long ago without modern technology.
Windy city. Venkatesh Viswanathan and wife Seetha Natarajan and their daughter ventured to Chicago for a cold and rainy spring break. They found a break in the weather to do an architectural boat cruise and enjoy the tilted observation deck on the top floor of the John Hancock Building. Fortunately, lots of worthy museums were a great way to spend a cold day inside. Relatives there gave them tips on what to do and umbrellas.
Girls return! When Connie Reddy, Ann Bullock, and Ann Qualls lived in Dallas 20 years ago, they played mah jongg in a group. Then they independently moved to Houston with husbands and continued to play together, meeting new friends like Frances Rubin to join in. Connie (now in California), Ann B. (now in Oklahoma) and Ann Q. (now in Georgia), and the other Dallas gals moved to various states but continue to take turns hosting an annual reunion. In April, Frances Rubin hosted the bonded group although two others could not come in. Connie came in a few days early and played with her Houston friends, including her fabulous host Cynthia and Mickey Mills. The whole trip was a crack up with lots of popcorn on the floor and an extravagant shopping trip to Vikari boutique and a surprise visit from Scott Frisbie, a special "Frances" friend.
Have some good news to share? Email us at [email protected].
People in this article:
Chris Sears
,
Lauren Sears
,
Emily Schkud
,
Marc Schkud
,
Alan Henry
,
Amy Henry
,
Sarah Ringwald
,
Jeff Ringwald
,
Maddie Hortenstine
,
Ada Hortenstine
,
Sellers Burney
,
Katherine Hortenstine
,
Kristen Burney
,
Anh Mai
,
Shepard Ross
,
Christina Truong
,
Jean Wilson
,
Fritz McDonald
,
Orlando Cardenas
,
Afrouz Price
,
Vy Hopkins
,
Claire Brooks
,
Dick Brooks
,
Bruce Edison
,
Reva Edison
,
Claire Daum
,
Donald Daum
,
Jeanette Nestvold
,
Mike Brier
,
Barbara Bush
,
Donatella Benckenstein
,
Julie Baker Finck
,
Betty Hrncir
,
Ginger Blanton
,
Lisa Jakel
,
Trish Morille
,
Rhea Brown Lawson
,
Leigh Smith
,
Reggie Smith
,
Tripp Carter
,
Nancy C. Allen
,
Anne Chao
,
Albert Chao
,
Tiffany Chung
,
Soichi Noguchi
,
Renu Khator
,
Bonna Kol
,
Suzi Feickert
,
Venkatesh Viswanathan
,
Seetha Natarajan
,
Connie Reddy
,
Ann Bullock
,
Ann Qualls
,
Frances Rubin
,
Cynthia Mills
,
Mickey Mills
,
Scott Frisbie
Want more buzz like this? Sign up for our Morning Buzz emails.
To leave a comment, please log in or create an account with The Buzz Magazines, Disqus, Facebook, Twitter or Google+. Or you may post as a guest.