Rumor Has It - June 2022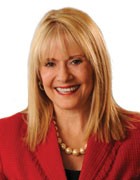 Click the Buzz Me button to receive email notifications when this writer publishes a new article or a new article in this column is published.
Honoring Jesse Ochoa. In 1981, Mike Green started first grade the same day Jesse Ochoa started his job at Frostwood Elementary as a crossing guard and custodian. Jesse whistled, did high fives, and could flip his eyelids backwards and instantly became every student's friend. PTA president Becky Fenn and team, including Catherine Khudairi and Andrea Bishop, put the Ochoa Occasion on to commemorate Jesse's retirement this spring. Luke Canfield (9) and Louis Raymond (8) presented Jesse with framed photos. Mike's children also experienced the joyful Jesse when they attended Frostwood. Jesse touched the lives of approximately 24,000 children in 7400 school days. Natalie Fenn and Ella Ross handed out about 300 cookies to fans including Paulette Levine, Robin Gentle, Elizabeth Canfield, Stephanie Green, Tommy and Patty Simpson, Mary Hughes, Mary Beth Cody, Betty Babendure, and Mary Reed. Toni Meason displayed vintage scrapbooks. Terry Cohen said that Jesse was each child's first friend there. She recalled that Jesse could balance the cafeteria tables on his head.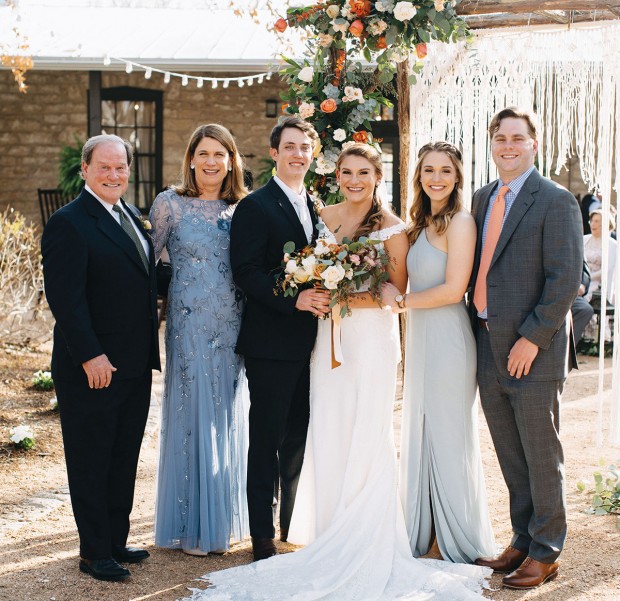 Surprise celebration destination. It was love at first sight when they met on Halloween; he was dressed as Chewbacca and she was disguised as a crazy cat lady. Brian Jones proposed to Lauren Heyne at "The Window" in Big Bend National Park. With their love of nature, they wed in a garden surrounded by bluebonnets at the Hoffman Haus in Fredericksburg, TX. To celebrate their first anny, they signed up for a surprise trip by filling out a survey for a getaway with Pack Up + Go. They got a readymade, planned destination vacation – all within days of departure. They enjoyed their stay at the iconic Victorian-era Hotel del Coronado, the film site for 1958's Some Like It Hot. Balboa Island and the zoo were other highlights. No wookiee or crazy cat sightings.
First passport. The passport photo was taken but where was the passport? Eighteen-month-old Evelyn Grace Gorgen was about to miss her first trip to Mexico with grandparents Jane and Randall Grace and her parents (of course!) Ali (Grace) and Sam Gorgen. It all worked out when the passport arrived a day before the planned trip. The family spent a week-ish at the Royal Haciendas in Playa del Carmen where Evelyn discovered how much she loved hot tubs and making a splash.
Welcome, y'all/mates. They came from Karratha, a town of 8000 people in Australia. Kate and Brendan Taylor with children, Will and Emily, were thrilled to see greenery everywhere here in Houston as they moved from their desert-area town where the summers get to 120 degrees. Kate is delighted with the Houston friendliness and Will and Emily were surprised to see an armadillo and so many squirrels in their Hunters Creek yard. In their hometown there are many cockatoos and kangaroos but not so many other birds or animals. Brendan is in oil and gas and Kate was a schoolteacher. Daughter Sophie is finishing school in Australia.
I dreamt of wings. No doubt Luke Matthew Beckman who was born in Denver April 28 is dreaming of being high up in the sky since his nursery is in red and navy aviator theme, with a framed "The Aviator" on the wall. The parents, Natalie and Andrew (Drew) Beckman are in the clouds themselves since Drew is a pilot for Frontier Airlines. First-time grandparents are John and Beverly Mattern and veteran grandparent Sheila Beckman and the late Matthew Beckman. Smooth landing for all.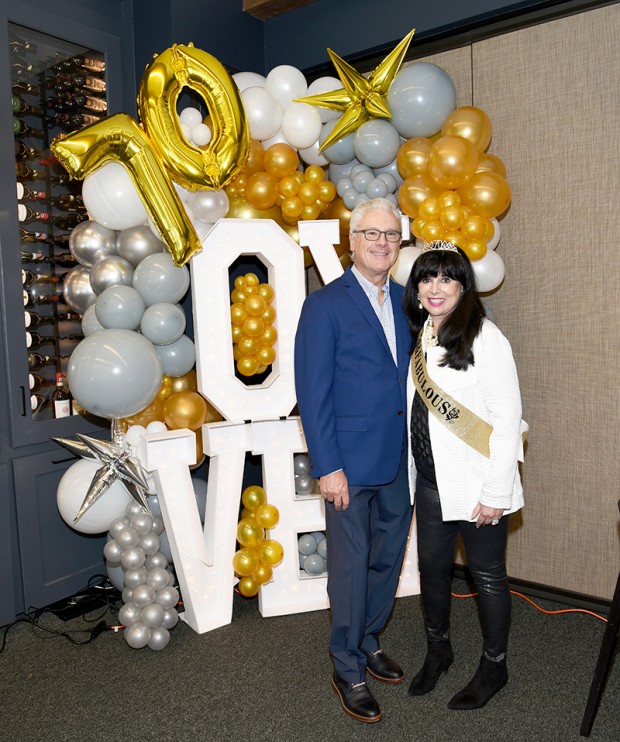 Far from dismay. Although the party favor headbands said "Oy Vey" it meant Look what we've been through and let's party more! The fun "Oy Vey" balloon backdrop for Sharon Maloney's milestone birthday was a winner with 30 besties to celebrate with at Masraff's wine room. Hubby Rich Maloney gave a rousing speech about his adorable wife, bringing tears to daughter Erin Maloney's eyes. Tammy Simi presented a memorable musical video from photos collected from friends as surprise entertainment. The over-the-top cake and party scene was orchestrated by Joan Lebow. Mazel Tov.
Seated around the pool with waterfalls. Sherwood Forest Garden Club members celebrated spring outside at its annual social in April hosted by Barbara and Jack Markman. President Susan Taggart grinned at the giant buffet of pulled brisket, shrimp, King Ranch chicken, barbequed chicken, and much more. Open discussions about the election for board members of the Spring Branch School District was a hot topic. Among the 50 guests were Jim and Sara Nan Grubb, Ada and Howard Kiatta, Wendy and Ben Love, Cristi and Wink Harvey, Claire and Donald Daum, and Julie and Keith Jaehne. No gardening was discussed.
First business venture. Gabriela (9) and Enzo White (6), students at St. Francis Episcopal School, decided on Good Friday to sell many of the books they've outgrown to raise money to buy new ones since it was a school holiday. While the booksellers were waiting for customers, Mom Fabiana White was off on the sidelines. I found out later it wasn't such a good Friday for the book business due to the Easter holidays, but a cookie and lemonade stand are in the works for their next venture.
Special holiday wedding. When Dennis Langlois and Lili Rubin were on a winter getaway to their second home in Breckenridge, Co. in December, they snuggled before a cozy fire, before Dennis got on his bended knee to propose. It was no small feat as his leg was broken. However, he had Proposal Conditions. One, that it had to be a secret until they were married and, two, that the only invited guests would be their children and their spouses. The opportunity did not present itself until the Passover/Easter holiday. On April 16 in the Judge David M. Patronella's chambers, the couple became Mr. and Mrs. with witnesses, Michelle (Rubin) and Tarik Onur and siblings Michlynn Langlois and Dylan Langlois. They celebrated at The Houstonian right after the wedding and later at Brennan's for dinner. Matzah, Easter eggs and wine!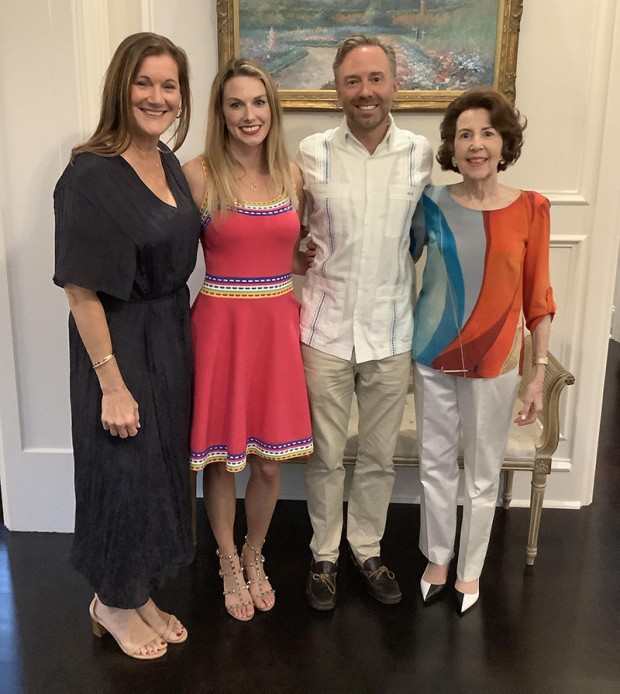 Not just a meeting. The Children's Museum Houston Annual Meeting and Celebration was held at Jonathan and Ashley Sloan's home with a festive Cinco de Mayo slant. Since the board meetings have been on Zoom, the get-together was especially welcoming. Laurie Allen, Gail Adler, Maggie and Robert Vermillion, Brad Morgan, Bradley and Sarah Bracewell, Alison Powell, and Caroline Bean felt the positive energy. Jason Endecott is staying on as president and the other good news is Lexi Sakowitz Marek is chairing the fun-raiser, Viva Las Vegas, Oct. 1.
Inspiration and great weather! There were 30,000 visitors to the Bayou City Art Festival in March to celebrate 50 years. Held at Memorial Park, whether you bought anything or not, you had to be wowed by the creativity everywhere. Movers and shakers involved included president Mike Pede, Allen Brivic, Mary Paulette, Mitch Cohen, Holly Clapham, Debra Denny, Rebecca Gentry, Kelly Robinson, and Michel Muylle. Featured artist Daryl Thetford excels in digital mixed media with digital layering to create one-of-a-kind creations.
She didn't wear her crown. She didn't even want to be Miss America, but she entered it six times to win scholarship money. That's how Kaye Lani Rae Rafko-Wilson, former Miss Michigan and Miss America in 1988, had the crowd spellbound with her humor and inspirational stories to benefit Houston Hospice. In its 50 years, HH has a Butterfly Team to enhance the quality of life of pediatric patients and their families. Kaye Lani is the first registered nurse to win the crown and the first to win with a Tahitian dancing performance (a variation of hula dancing) as her talent. Her goal to open a hospice in her hometown, Monroe, was successful. The 21st Butterfly Luncheon emcee Lisa Malosky acknowledged the team and nurses in the room and introduced the luncheon chair Janet F. McKenzie. Rana S. McClelland, president and CEO, thanked the honorary chair Sarita Armstrong Hixon for her dedication. PS: Butterflies are a universal symbol for transformation and hope.
Fashion for the cure. A fashion show at Tootsie's to benefit Nancy Owens Breast Cancer Foundation was the first outing for many in the crowd. Long colorful and flowing dresses got the most enthusiastic applause. Trendsetters Randee Kaplan, Ellie Riney, and Gloria Moorman 'fabric'ated the vogue party. Some stylish supporters were Marc Archuleta, Terri Guerra, Jamie Wolf, Lisa Fleishman, Richard Ellender, Lori Carper and Kevin Baker, Peggie Kohnert, and Sheri Feldman.
Have some good news to share? Email us at [email protected].
People in this article:
Mike Green
,
Jesse Ochoa
,
Becky Fenn
,
Catherine Khudairi
,
Andrea Bishop
,
Luke Canfield
,
Louis Raymond
,
Natalie Fenn
,
Ella Ross
,
Paulette Levine
,
Robin Gentle
,
Elizabeth Canfield
,
Stephanie Green
,
Tommy Simpson
,
Patty Simpson
,
Mary Hughes
,
Mary Beth Cody
,
Betty Babendure
,
Mary Reed
,
Toni Meason
,
Terry Cohen
,
Brian Jones
,
Lauren Heyne
,
Evelyn Grace Gorgen
,
Jane Grace
,
Randall Grace
,
Ali Gorgen
,
Sam Gorgen
,
Kate Taylor
,
Brendan Taylor
,
Will Taylor
,
Emily Taylor
,
Sophie Taylor
,
Luke Matthew Beckman
,
Natalie Beckman
,
Andrew Beckman
,
John Mattern
,
Beverly Mattern
,
Sheila Beckman
,
Matthew Beckman
,
Sharon Maloney
,
Rich Maloney
,
Erin Maloney
,
Tammy Simi
,
Joan Lebow
,
Barbara Markman
,
Jack Markman
,
Susan Taggart
,
Jim Grubb
,
Sara Nan Grubb
,
Ada Kiatta
,
Howard Kiatta
,
Wendy Love
,
Ben Love
,
Cristi Harvey
,
Wink Harvey
,
Claire Daum
,
Donald Daum
,
Julie Jaehne
,
Keith Jaehne
,
Gabriela White
,
Enzo White
,
Fabiana White
,
Dennis Langlois
,
Lili Rubin
,
David M. Patronella
,
Michelle Onur
,
Tarik Onur
,
Michlynn Langlois
,
Dylan Langlois
,
Jonathan Sloan
,
Ashley Sloan
,
Laurie Allen
,
Gail Adler
,
Maggie Vermillion
,
Robert Vermillion
,
Brad Morgan
,
Bradley Bracewell
,
Sarah Bracewell
,
Alison Powell
,
Caroline Bean
,
Jason Endecott
,
Lexi Sakowitz Marek
,
Mike Pede
,
Allen Brivic
,
Mary Paulette
,
Mitch Cohen
,
Holly Clapham
,
Debra Denny
,
Rebecca Gentry
,
Kelly Robinson
,
Michel Muylle
,
Daryl Thetford
,
Kaye Lani Rae Rafko-Wilson
,
Lisa Malosky
,
Janet F. McKenzie
,
Rana S. McClelland
,
Sarita Armstrong Hixon
,
Randee Kaplan
,
Ellie Riney
,
Gloria Moorman
,
Marc Archuleta
,
Terri Guerra
,
Jamie Wolf
,
Lisa Fleishman
,
Richard Ellender
,
Lori Carper Baker
,
Kevin Baker
,
Peggie Kohnert
,
Sheri Feldman
Want more buzz like this? Sign up for our Morning Buzz emails.
To leave a comment, please log in or create an account with The Buzz Magazines, Disqus, Facebook, Twitter or Google+. Or you may post as a guest.