The Water's Fine
Water polo comes into its own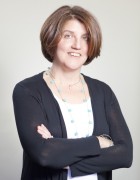 Click the Buzz Me button to receive email notifications when this writer publishes a new article or a new article in this column is published.
Many of us have never seen a water-polo game. That may soon change.
Water polo has been around in Houston. St. Agnes Academy has fielded a water-polo team for over 30 years, for example. The Texas Interscholastic Swimming Coaches Association (TISCA) has been running the official high-school water-polo championships in the state since 1972.
"But players didn't receive school credit, coaches were predominantly volunteers and, for decades, fewer than 40 teams played in a state bigger than the size of France," wrote Aimee Berg for SkipShot, the magazine of the national organization, USA Water Polo. "Basically, Texas water polo was an extracurricular club for 50 years."
This year, however, will be the first time that water polo will be played as a UIL sport in Texas high schools. The UIL, or University Interscholastic League, is the organization that runs almost all of the competitions, both athletic and academic, for public schools in the state of Texas. In addition, Jesuit Dallas and our own Strake Jesuit are the only private schools in Texas who also compete in the UIL. Under the new UIL rules, the season for water polo will change from spring to fall. The first day of practice, under these new UIL rules, is Aug. 1. The season will go until the state championship on Oct. 29.
What is water polo?
"It's like you combined a bunch of different sports and put it in the water," says Luke Johnson, a rising junior at Strake. Kaitlin Kelley, the coach at St. Agnes, goes further: "It's a combination of basketball, hockey, and soccer … in the water … with a bunch of people on top of you," she says. (St. Agnes will continue to compete in the TISCA league.)
Water polo has a reputation for being both tough and rough. In 2016, the Bleacher Report, a sports website, named it the toughest sport of all, based on six criteria: strength, speed, endurance, agility, skill, and physicality. In 2021, Yahoo Sports declared it the most physically strenuous of all the Olympic sports, ahead of gymnastics and swimming. (Water polo was the first team sport in the Olympics, dating back to the early 1900s.) The Navy SEALs have found that water-polo players are more likely to make it through their brutal basic training than other candidates.
Players tread water, never touching the bottom, for the entire game. They use a special wide-legged treading technique called "the eggbeater." The eggbeater keeps players steadier and allows them to rise higher in the water, leaves their hands free, and positions them to be ready to lunge. (Synchronized, or artistic, swimmers also use the eggbeater when lifting their teammates out of the water.) When water-polo players sprint back and forth across the pool during a game, they can end up swimming a mile or more. During a tournament, a player might play more than one game in a day.
Each team has seven players in the water during a game, the goalie and six field players. A water-polo game consists of four eight-minute quarters. Of course, the teams are trying to get the ball, about the size of a soccer ball and usually yellow, into the opposing team's goal, or cage, and keep it out of their own. While the goalie, who wears a red cap with the number one on it, can use two hands on the ball, the other six players cannot. They must pass the ball, catch it, and shoot with one hand. They can also "dribble," which is swimming with the ball in front of them between their arms. There is a shot clock: The team with the ball must take a shot within 30 seconds, which makes for a fast-moving game.
And there is a lot of wrestling for position. Hence all the whistles from the referees. "Parents should just ignore the whistles," which, unlike many sports, mean "Go," rather than "Stop," advises one coach.
The reason the men wear Speedos and the women wear skin-tight suits that zip up the back, eliminating the need for straps, is to give opposing players as little as possible to grab onto. Finger- and toenail checks are done before games to reduce scratches. "I always end up with finger bruises on my arms," says Adrienne Grimes, who played for St. Agnes and now plays center defense, one of the most physical positions, for Villanova. "I'll have bruises on my legs and stomach from being kicked." Oh, and her nose was broken twice. Not intentionally, she says. "And it's not a big deal. You stop the bleeding and get back in the pool."
For all that, the injuries tend to be mild. "It can look gruesome, but it's really low-impact," says Scott Slay, program director for West Houston Viper Pigeon Water Polo, the largest water-polo club in Houston. "Mac" McDonald, long-time water-polo coach at Lamar and now the swimming coordinator for the Houston Independent School District (HISD), says, "It's rough, but unlike football, which I think of as a collision sport, water polo is a contact one. There's hand-to-hand struggle, like wrestling. I've never had a kid seriously injured." He adds, "Kids want to play tough sports and challenge themselves, but I also think water polo is safe."
Adrienne Grimes agrees, but laughs, adding, "Ironically, I am saying this while in a shoulder sling." But, she points out, her injury and many of the ones sustained by players at the elite levels of the sport (Villanova is a Division 1 school), are from overuse, particularly in the knees, from the eggbeater, and in the shoulders, from the overhand throws and swimming.
Players relish the roughness and competitiveness of the sport. When Adrienne sustains one of those minor injuries, she says, "It's more like, 'Oh, screw you,' and then I play harder." She adds, "Water polo is definitely an emotional outlet for me. You get to be mean. You can't be mean anywhere else."
Even when they play teammates in scrimmages, water-polo players report getting heated. That's actually the point: They're practicing the physicality of the sport. "It's almost worse when we're playing against each other," laughs Oliver Banks. He graduated from Lamar, where he was a team captain for both the water-polo and swim teams. Adrienne reports her college coach likes to see the players get fired up during scrimmages and that Coach Kelley, when Adrienne played at St. Agnes, "used to make us hug it out at the end of practice."
"Water polo is simultaneously cut-throat and also welcomes everybody; it's very inclusive," says Oliver.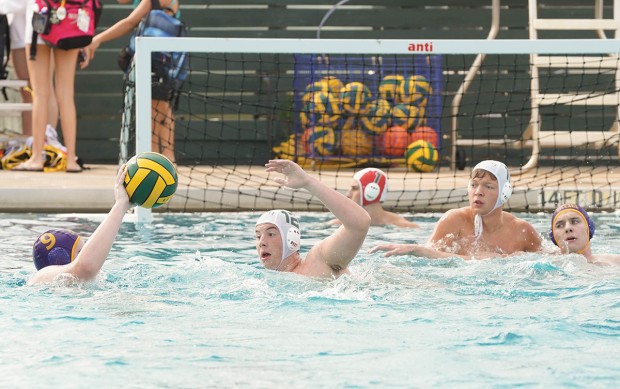 Anne-Charlotte Gillard, who grew up in West U, is now the goalie for the women's water-polo team at Harvard. She believes that friendships made through water polo are exceptionally close and strong. "It's so intense, it's easy to bond," she says.
Evan Grimes, Adrienne's brother, and Angela Ott are getting married in October. Not only were both of them water-polo players, Angela for St. Agnes, but all of their groomsmen and some of their bridesmaids played as well.
In the Houston water-polo community, everyone, players and coaches, knows everyone – and has likely played both with them and against them. "I have a lot of friends from water polo," says Sam Frank, a rising sophomore at Memorial High School and goalie for its water-polo team.  Sam has played, since age 10, with clubs. "We all go to different schools and see each other on different teams." (Most high-school water-polo players continue to play with clubs off-season.)
Still, because of its roughness and toughness, water polo can seem intimidating. "Most people don't want to try," says Matthew Mischlich, who just graduated from Strake and will be playing water polo at Iona College. "They take a look at the Speedos, and they see us getting tossed all over the pool."
The uniforms, including the women's swimsuits, which are not comfortable ("They go straight up your butt," says one player), and the caps, which tie under the chin and can seem a bit "goofy," according to a coach, can give people momentary pause. Though since everyone is wearing them, that's easy to get past.
Once they can get a friend into the pool, water-polo players say, that friend almost invariably ends up loving the sport. (Eventually. Gaining the skills is hard at first. "Give it two weeks," one coach tells prospective players.)
Oliver, from Lamar, was asked by three different people, including Coach McDonald, to try the sport before he did. "The team aspect of it is what really sold it to me," he says. "I loved the nature of the team."
Though water polo is becoming more popular, and the number of younger kids playing the sport is growing, it is still unusually open to people who haven't tried it before. Even now, the majority of players play for the first time in high school.
And there isn't a rigid need for a certain body type. While Coach Kelley of St. Agnes would love to find "a 6-foot-2 leftie" for her team (lefties have an advantage in certain positions), all body types – big, small, tall, short – can be successful at water polo. While many top water-polo players are tall, which gives them a longer reach, smaller players can be faster. Brenda Villa, who was the captain of the United States women's Olympic team, is 5-foot-4. (Incidentally, the U.S. women's water-polo team is currently the best in the world.)
Water-polo players tend to have competitive-swimming experience. Under the TISCA rules, high-school players were required to be on their school's swim team. That is no longer the case under UIL rules. While being a fast swimmer is an advantage, some coaches say having been a competitive swimmer is not absolutely necessary. An athlete who has played other team sports will already have an understanding of game strategy that a swimmer might not. As Tim Keogh, coach for Strake Jesuit, puts it, "There's no recipe for being a successful water-polo player," although he does say that swimming, say in a summer league, and playing team sports is a good background.
Every player, coach, and parent I spoke to for this article had one piece of advice: Try it. "Check out a game," advises Jason Mauss, coach at Memorial. Kelley suggests looking for the "learn-to-play" camps held by the clubs, where everyone will be a beginner, to start. And if you know someone already playing, they can bring you to their club's "bring a friend" day.
Making Waves
Anne-Charlotte Gillard (left) and Adrienne Grimes (right) have been best friends since their first day of kindergarten at West U Elementary.
When Adrienne's older brother, Evan, was visiting his future high school, Strake, he saw boys playing water polo and decided he wanted in.
Adrienne wanted to do what her older brother was doing.
"And I did it because Adrienne was doing it," says Anne-Charlotte.
Adrienne first played, in the summer, at age 7. Anne-Charlotte started a year later. There were so few younger kids playing at their club, "like 10 people," Adrienne says, "that we were the under-10 team, and the under-12, and the under-14, and the under-16. We'd end up playing eight games in a day at tournaments."
When Adrienne arrived at St. Agnes, she was the first player its water-polo team ever had who had played the game before arriving. Anne-Charlotte went to St. John's, which does not have a water-polo team, so she competed in the Olympic Development Program (ODP) run by USA Water Polo.
Now sophomores in college, Adrienne plays center defense for Villanova and Anne-Charlotte plays goalie for Harvard. Many of their friends from their early days in West U have also gone on to play water polo in college.
Want more buzz like this? Sign up for our Morning Buzz emails.
To leave a comment, please log in or create an account with The Buzz Magazines, Disqus, Facebook, Twitter or Google+. Or you may post as a guest.