Quarantine Hair, Don't Care!
Click the Buzz Me button to receive email notifications when this writer publishes a new article or a new article in this column is published.
The Great Quarantine of 2020 has created many challenging circumstances. It's been challenging to adjust to our new normal. We miss many of our favorite people and places. The things we took for granted. We miss friends and family members, our bosses and coworkers, teachers and classmates. But perhaps the person Buzz-area residents miss seeing most of all . . . our hairdressers and barbers! 
Here are some hair-raising quarantine tales from Buzz neighborhoods - some of whom asked for their names to be cut, trimmed and shaved so they could remain anonymous.
Back to blonde
You may have seen the funny post going around social media that says that, in eight weeks, 88 percent of blondes will disappear off the face of the earth. Marlena Berger and husband Rod Sidle were on a mission to make sure Marlena wouldn't be part of the 88 percent.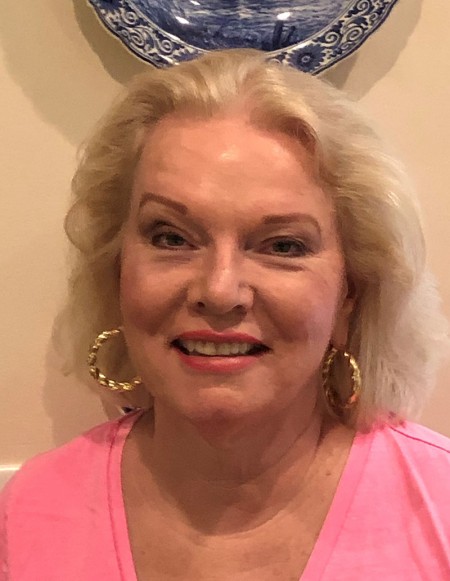 Rod shared, "Marlena was suffering hairdresser withdrawals, so she became bold (desperate?) enough to let me try to color her slightly showing gray roots." She did not want to embrace the gray - she was clear that she wanted blonde only. 
Thanks to YouTube how-tos and a brief demo on "Live with Kelly and Ryan," Rod was ready to face the "back to blonde" challenge. Both Marlena and Rod were pleased that the head roots came out just fine. 
But next came the hair length challenge. Rod said, "She wanted a slight trim and eventually allowed me to give it a try. Again, YouTube was helpful. Perhaps I cut it a bit more than she wanted (but not as much as I wanted). She initially was unhappy (I don't think you can put 'she wanted to kill me' in a published article, can you?). But I thought her hair really looks great at the new length. So, after many outside opinions supporting my work, she is now happy."
A toast to a new 'do
After a few too many margaritas, one West U wife asked her husband if he wanted her to cut his hair. Also feeling a bit tipsy from that same strong batch of margaritas, he thought it sounded like a great idea.
Their 20-something daughter is staying with them during the quarantine and, when she saw what her parents were doing, she told them they were both crazy.
The good news is the haircut turned out great . . . at least after the wife fixed it up "a bit" in the morning even with "a bit" of a headache!
A bright idea 
As the quarantine kept being extended week after week, it became clear that students wouldn't be physically returning to school for the remainder of the 2020 school year. Suzanne Shelby was feeling bad for her daughter, Abigail, who's a senior at St. Agnes Academy. An ever-growing list of cancellations, like spring sports and prom, were taking their toll. And on top of that, it was hard to not be able to see friends in person.
One morning, Abigail was particularly down. Suzanne wanted to cheer her up with something fun. She asked Abigail what would cheer her up. Abigail answered, "Mom, can we color our hair?" Suzanne was on board. And then Abigail continued: "Bright colors like pink and green?"
Suzanne knew it was a little crazy and outside of her comfort zone, but she wanted to help cheer up her daughter. Which is exactly what she did.
The next morning, Suzanne thought there was an intruder in the house when she saw the strange green-haired women in the mirror when she woke up. But then she remembered she had said yes to the green hair.
Suzanne shared, "It was one of the best days Abigail and I have ever spent together. I look forward to the day when my grandkids ask what it was like during the pandemic - we can tell them that their MawMaw colored her hair green!" (Also, she only has to wash it 65 more times for the green to come out!)
To dye for 
One spunky mom and her two elementary-aged daughters giggled with glee over their newly brightly-colored dyed heads of hair. Then giggled even more when they asked their dad if they could do his hair, too, and answered, "Sure. You can dye mine, too." 
So, the girls went to work using rubber bands to create tiny little palm trees of hair all over their dad's head. Then he gave the green light for them to use all three different colors, including jade, that they had used on their own heads. The whole family loved Dad's rainbow hairdo masterpiece. Dad just hopes the color really does wash out in 65 washes so he doesn't have to wear a hat to important meetings the next few months!
Colorful canine
The Bosley family thinks not just the humans should get to have all the hair coloring fun! Colored fur, anyone?
Quinn is lucky enough be to part of a family with a furry sister, Lola, two non-furry longhaired teenager sisters Isabella, a Texas Tech Red Raider, and Raquel, a Bellaire Cardinal, and two fun parents, Theresa and Kirby Bosley. 
During the pandemic, Isabella and Raquel decided to beat their quarantine boredom by coloring their hair with bright colors. Then they decided that their sweet all-white poodle, Quinn, could use a little color in her life, too!
So, Quinn's doggie spa day began. First, a light massage and a warm bath followed by a nice shake. Famous colorist to the stars (or at least canines) Isabella gently squeezed a few different shades of food coloring (non-toxic to dogs) on Quinn's wet fur and wagging tail. Followed by a blowout and style and Quinn is now the cutest rainbow poodle on the block!
Ruff choices 
Another beloved and pampered pooch was looking a little ruff-ruff without her monthly day of beauty. Her mom finally broke down and ordered a dog grooming kit online. After the clippers arrived, her husband mentioned he really wished he could get a haircut. Maybe they could try the dog grooming kit?
They set up shop in the backyard. There were a few crooked lines that had to be fixed but it all turned out well. The wife didn't tell the husband that he was the guinea pig so she wouldn't mess up when it was the dog's turn!  
Fingers crossed that all the locations with the masters of hair and fur start opening soon! Botched bangs, fried hair, split ends and hairy necks are calling our names!
Editor's note: For more on this topic, read The Silver Sisterhood: Women rocking their gray hair by Cheryl Ursin and A Good Hair Day: Fourth Graders to the Rescue by Jennifer Oakley.  
Want more buzz like this? Sign up for our Morning Buzz emails.
To leave a comment, please log in or create an account with The Buzz Magazines, Disqus, Facebook, Twitter or Google+. Or you may post as a guest.