Rumor Has It - June 2021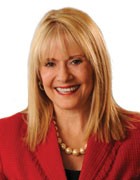 Click the Buzz Me button to receive email notifications when this writer publishes a new article or a new article in this column is published.
No reduction here. Joie de Vivre, the 20th anniversary of a celebration of wine and music, was held at the Astorian to benefit the Houston Symphony's education and community-engagement work. Ann and Jonathan Ayre, who chaired the event, were bubbly at the $550,000 raised. Longtime supporters Vicki West and Ralph Burch were "reserved" and honored. Crab, duck pheasant, and a poached pear were just some of the gourmet items on the five-course menu paired with wine. Paul and Rita Morico hosted one of the tables and were joined by Mike and Melissa Halow and Amy and Brad Richards. The wine auction featured rare and varied wines and spirits. It was a "magnum" success.
The Four Fs. Fun, food, freedom, and friends were the highlights of the spring-day lunch at The Rouxpour that Barbara Files hosted. Her 17 friends came from various groups in her life: neighbors, tennis, garden club, world-affairs club, dance club, and more. What have they been doing since Covid struck? Cindy Lawson talked about quilt making, Darci Hubbard renewed a passion in sewing, Beverly Mattern retreated to Galveston, Landa Roitsch gardened, and Sandra Bryant reminisced about cheerleading. A few others, Amy Richards, Sherri Khatami, Joyce Lott, Nina Lian Farmer, Della Marston, and Marlene Pearlman Morales, were thrilled to be out and about.
Close-In Memorial. The Sherwood Forest Garden Party hosted by Barbra and Jack Markman met for the first time in person, poolside, since the pandemic quarantine started in 2020. The freeze-burned palm trees were neatly trimmed and showed new growth, and the trunks were decorated with a wrapping of white lights, which added a nice warm glow to the yard, as did the wine. Happy to mingle again with neighbors were president Susan Taggart, Claire and Donald Daum, Renata DeMoes, Jim and Sarah Nan Grubb, Cristi and Wink Harvey, Julie and Keith Jaehne, Howard and Ada Kiatta, Lauren and Steven Kramer, and Martha Lott. 
Springtime. It was an outdoor party for the 16th annual Piney Point Manor gathering, the first since 2020. Dr. Anup and Rupa Shah's beautiful home and garden was the setting for the 30 neighbors who brought appetizers or a bottle of wine. The Shahs provided a huge and delicious charcuterie plate and arranged for an ice cream truck. It was a cool evening with a cool dessert. Some of the families from the neighborhood there were Berzin Bhandara and Birdie Parendi, Caroline and Thad Bay, Angie and David Habachy, Kim and Zac Harrington, Jesse Thompson and Cody Cooper, Ryan and Stephanie Whaley, and Andy and Alison Jamison. After Roz Cooley organized and enjoyed the camaraderie, she and Byron went off to Cancun.
Pandemic and Prevost. When Covid became a reality, Teresa and Joe De Paula went to a Prevost motorhome owners expo/rally in West Palm Beach, Florida, and found a bus among 60 for sale. They purchased a 2006 45-foot Prevost called Eagle the Par Tee Bus. They drove it from Clearwater, Florida, and stopped at Madison Golf RV park and Pensacola RV park. Once home, it went straight to storage until they had a plan to hit the trails and golf greens and visit Teresa's parents. RV resort parks are $40-170 a night, and many are booked 3-6 months out, with beach views booked through December. They hosted a happy hour RV party on their street to share the joy with friends. They took their first Galveston trip with their dogs. 
Good and bad hare. The first annual Easter party that Chris Leighton and children Wills, 15, and Charlotte, 12, Leighton hosted included 7- and 14-year-old triplet cousins, grandparents Bettie and Ronnie Lee, and friends JB and Heather Nelson. The moody Easter bunny left some "rotten eggs" that included requests to give parents foot massages or do an impromptu chicken dance. The bunny made up for it with golden eggs that had a redemption for Jelly Belly BeanBoozled jelly beans. The lunch after the hunt was catered by Goode Company, and Charlotte made a delicious robin's egg blue cake. Everyone  hopped away full and hoppy. 
Mah jongg al fresco. The once-a-month mah jongg group hadn't met in person since February 2020. For those who had been vaccinated but still preferred to play outside, Claire Daum arranged for the two tables to play on her home basketball court. They were all winners: Orna Feinstein, Margie Cohen, Jeanette Nestvold, Lori Lazard, Phyllis Crowell, Deborah Schloss, Paulette Levine, and yours truly.  
They shopped and didn't stop. Patrons were thrilled to have fun with friends at the Salvation Army Women's Auxiliary week-long events. Supporters at the Chic Boutique attended the luncheon and fashion show to raise over $769,000 at the Reflections on Style 2021, "Symphony of Style," chaired by the multi-talented Gayle Eury. Chic Boutique co-chairs were Laura McWilliams and Suzie Wilson, and Chic Boutique Showroom co-chairs were Sarah Burchfield and Alison Gemp. Vicki West was honored, and a surprise performance by violinist Patricia Quintero was a high note. In the crowd were Anne Duncan, Janie Kilroy Wilson, Jana Arnoldy, Betty Hrncir, Brenda Love, Paula West, Lilly Andress, Bob Eury, Maureen Higdon, and Susan Hansen. 
From Russia with love. The KGB, FBI, and some babushkas (Russian grandmothers) were in skit form to celebrate Lili Rubin's 60th and her heritage. The happy hour party at Mady Kades' began with a tasting of four vodkas, with pickles served in between. That became the warm up when Lili's mah jongg group put on a skit with the ex-Mrs. Putin as the moderator. Everyone agreed that, da, da, da (yes, yes, yes), it was a Russian Standard and Absolut good time. Vicky Dyer-Smith, Michele Hosko, Sue Feinberg, and Cynthia Mills were a few in the skit.  
Party in the sky. Evelyn Leightman sold her River Oaks home but was still remodeling the penthouse she bought a year ago at Four Leaf. A few weeks before she moved in, she thought, was the perfect opp to invite friends to see it. One problem. She has too many friends, and the building wasn't ready for large parties. She split her groups into Saturday and Sunday, but that still wasn't enough. She's planning a larger gathering once she moves in, as her living room can easily accommodate 100, and the patio and kitchen are ginormous too. She bought Diane Gelman's art, Pie in the Sky, for the kitchen so there will always be pie in the kitchen.     
Have some good news to share? Email us at [email protected].
People in this article:
Ann Ayre
,
Jonathan Ayre
,
Vicki West
,
Ralph Burch
,
Paul Morico
,
Rita Morico
,
Mike Halow
,
Melissa Halow
,
Amy Richards
,
Brad Richards
,
Barbara Files
,
Cindy Lawson
,
Darci Hubbard
,
Beverly Mattern
,
Landa Roitsch
,
Sandra Bryant
,
Sherri Khatami
,
Joyce Lott
,
Nina Lian Farmer
,
Della Marston
,
Marlene Pearlman Morales
,
Barbra Markman
,
Jack Markman
,
Susan Taggart
,
Claire Daum
,
Donald Daum
,
Renata DeMoes
,
Jim Grubb
,
Sarah Nan Grubb
,
Cristi Harvey
,
Wink Harvey
,
Julie Jaehne
,
Keith Jaehne
,
Howard Kiatta
,
Ada Kiatta
,
Lauren Kramer
,
Steven Kramer
,
Martha Lott
,
Anup Shah
,
Rupa Shah
,
Berzin Bhandara
,
Birdie Parendi
,
Caroline Bay
,
Thad Bay
,
Angie Habachy
,
David Habachy
,
Kim Harrington
,
Zac Harrington
,
Jesse Thompson
,
Cody Cooper
,
Ryan Whaley
,
Stephanie Whaley
,
Andy Jamison
,
Alison Jamison
,
Roz Cooley
,
Byron Cooley
,
Teresa De Paula
,
Joe De Paula
,
Chris Leighton
,
Wills Leighton
,
Charlotte Leighton
,
Bettie Lee
,
Ronnie Lee
,
Orna Feinstein
,
Margie Cohen
,
Jeanette Nestvold
,
Lori Lazard
,
Phyllis Crowell
,
Deborah Schloss
,
Paulette Levine
,
Gayle Eury
,
Laura McWilliams
,
Suzie Wilson
,
Sarah Burchfield
,
Alison Gemp
,
Patricia Quintero
,
Anne Duncan
,
Janie Kilroy Wilson
,
Jana Arnoldy
,
Betty Hrncir
,
Brenda Love
,
Paula West
,
Lilly Andress
,
Bob Eury
,
Maureen Higdon
,
Susan Hansen
,
Lili Rubin
,
Mady Kades
,
Vicky Dyer-Smith
,
Michele Hosko
,
Sue Feinberg
,
Cynthia Mills
,
Evelyn Leightman
,
Diane Gelman
Want more buzz like this? Sign up for our Morning Buzz emails.
To leave a comment, please log in or create an account with The Buzz Magazines, Disqus, Facebook, or Twitter. Or you may post as a guest.