Rumor Has It - April 2023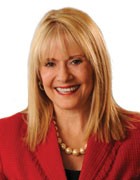 Click the Buzz Me button to receive email notifications when this writer publishes a new article or a new article in this column is published.
Mardi Gras Grande. An evening of frivolity ensued as the Knights of Momus (1871) celebrated Galveston's Gilded Age. The presentation was at The Grand 1894 Opera House where King Frivolous CVII was crowned followed by a sumptuous, seated dinner and dancing to the sounds of The Jordan Kahn Orchestra. The duchesses were presented at the Tilman Fertitta Family San Luis Salute, A Gilded Masquerade Ball. Duchesses from the Memorial area included Alessandra and Gabriella Garofalo, twin daughters of Carolyn and Michael J. Garofalo; Kennedi Vaughan, daughter of Ronnie Vaughan and Kayla Sharese Shook-Salinas; Sophie Titterington, daughter of Susan and Chris M. Titterington; Marie Louise Livanec, daughter of Martha and Scott A. Livanec. They were first celebrated aboard the Fertitta yacht with a champagne salute before they danced the night away to the fabulous Mr. Worldwide Pitbull. It was the party of a lifetime.
Safari with serapes. The serapes were draped over camels before Pat and Diane McDaniel hopped on for a ride in Tierra Sagrada Ranch, a secluded sanctuary on the beach for well-cared-for camels with their daughter Angela McDaniel who joined them from Denver, Colorado. Later they took a seven-night cruise from the Los Angeles port. They took an open-air jeep tour in Puerto Vallarta, where they adjusted to stick shift driving. A highlight was the tequila tasting and lunch. In Ensenada, they took a segway past the country's largest Mexican flag and checked out the fish tacos the city is known for. More tequila tasting ensued.
An enchilada of a time. Forty friends and fans turned out to drink margaritas and enjoy Mexican food at Guadalajara Hacienda to celebrate Phyllis Raul's 75th milestone birthday. The Girls that Travel and Birthday Club threw the margarita and appetizer bash for Phyllis. Joanne Downes orchestrated the event that was a combination of many real estate and social friends. Toasting to Phyllis were Joanne Naponic, Rosana Scearce, Susan Huston, Missa Sutton, Yanne Moreno, Josie Kaplow, and Fiona Thoth. Also in the crowd were Dick Bueltel, John Lakey, and Avery Fink.
Movies and more movies. Childhood friends Allison McClanahan, Suzanne Williams, and Kathy Olsson, all friends from Memorial Drive Elementary School days, met up at Park City for Sundance Film Fest. Kathy lives in Bermuda part time and invited other gal pals Gigi Barit-Dunch and Kathy Lines to join in. They liked The Persian Version, a mother-daughter dramedy which won the Audience Award and a screenwriting award. Their other fave was You Hurt My Feelings with Julia Louis-Dreyfus about a New York couple. You might not get to see it but at least your feelings won't get hurt.
Diamonds & Denim. The Memorial Drive Garden Club Friendship Party members blinged casually as they dined on Goode & Co Bar B Que. Seventy guests gathered at Rachel Messina and Victor Yang's home, spearheaded by Kristi Barnhill and Susan Diehl. The creative and finger-lickin' appetizers were provided by members Ginger Howell, Susan Braden, Jenny Blanc, Barbara Crandell, Barbara Crandell, and Jana Stiffel, Roz Cooley, Susanna Jeu, Mary Grace Landrum, and Martha Blecher. Homemade desserts from Barbara Files, Elizabeth Nelson, Beverly Mattern, Sandy Hotz and Geetha Mammen and Connie Dalton were devoured quickly. Western hats and boots were de rigueur, but the surprise magician had his own accessories.
History buffs. They wanted to understand life in the 1400s, so the journey began in Southern Spain, Morocco, and Portugal for Stephen and Joyce Fadem and Mike and Mickey Marvins. One highlight started with a gate in Tangiers that Steve photographed 112 years after Henri Matisse painted it in 1912. A real aha-baaa moment was a sight to behold in the port city Essaouira. Goats climbed as high as 30 feet up in argan trees to nibble argan fruit. No kidding! Words to the Marrakesh Express song buzzed in their heads as they visited a giant medina in Marrakesh where cats guard against flea-infested rats. Other tasty spots were the salt mines in the Atlas Mountains, port sampling in Lisbon, and a walk through history in Seville and Sintra. Handicrafts in Fez and leather at the 900-year-old Chouara Tannery had goods to "dye" for.
Galentine's party. Amidst tea pots and the aroma of organic tea, gals sipped from unique teacups and ate heart-shaped sandwiches at McHugh Tea Room on Feb 13. Hostess Linda Suib gave a heartfelt synopsis of how she knew everyone at the party, many since school days. Clever heart boxes with delicious treats inside were the party favors. Anne Frachtman, Amy Grenader, and Liora Cohen were a few sampling blueberry tea.
Houston's most glamorous tea party. Jan Rhodes chaired the kickoff for the Style Show for the Salvation Army Women's Auxiliary. The kickoff was courtesy of Neiman Marcus to honor Ann Roff. The members have been collecting high design but gently-worn clothes and accessories for months for the annual "Reflections on Style" luncheon, fashion show, and chic boutique. Reflections on Style launches April 11 with the sellout luncheon, show, and sale at River Oaks Country Club. The Chic Boutique is April 12-15 at the former World Market location on Richmond. Chairing the lunch are Kristy Liedtke and Mary Maxey. Seen in the fashionable crowd were Maggie Austin, Susan Hansen, Rhonda Jones, Stick Delaup, Linda McReynolds, Ginger Blanton, Maureen Higdon, Betty Hrncir, Jane Wise, Gayle Eury, Major Carolynn Webb, Jenny Elkins, Linda McReynolds, Lucy Lewis, and Debbie Leighton.
Oh what a trip! San Miguel de Allende spun its magic on Midge Wische. She was fascinated by the contrasts in the local market where you smelled fresh corn cooking in one corner and in another you could buy a bra or a wedding dress. Even Starbucks was surrounded by an art gallery. Her journey started with a short visit to the Aqueduct in Queretaro, which she had wanted to visit since she read about it as a child. Her one souvenir was a pear ceramic made of wood from a Pirul tree.
Every birthday at this age is a happy hour. Helene Atlas hosted a Happy Hour for husband Harry Milne's 96th on March 1 at their high rise. He sported a snazzy morning coat to greet friends and family. Carol Simmons, Nick and Jen Altman, Robyn Nooteboom, Donna Kidwell, Eleanor Zuber, Justice Ruby Lee Sondock, and Cindy and Brian Atlas were in the intimate group of old and new friends and neighbors.
Have some good news to share? Email us at [email protected].
People in this article:
Alessandra Garofalo
,
Gabriella Garofalo
,
Carolyn Garofalo
,
Michael J. Garofalo
,
Kennedi Vaughan
,
Ronnie Vaughan
,
Kayla Sharese Shook-Salinas
,
Sophie Titterington
,
Susan Titterington
,
Chris M. Titterington
,
Marie Louise Livanec
,
Martha Livanec
,
Scott A. Livanec
,
Pitbull
,
Pat McDaniel
,
Diane McDaniel
,
Angela McDaniel
,
Phyllis Raul
,
Joanne Downes
,
JoAnne Naponic
,
Rosana Scearce
,
Susan Huston
,
Missa Sutton
,
Yanne Moreno
,
Josie Kaplow
,
Fiona Thoth
,
Dick Bueltel
,
John Lakey
,
Avery Fink
,
Allison McClanahan
,
Suzanne Williams
,
Kathy Olsson
,
Gigi Barit-Dunch
,
Kathy Lines
,
Julia Louis-Dreyfus
,
Rachel Messina
,
Victor Yang
,
Kristi Barnhill
,
Susan Diehl
,
Ginger Howell
,
Susan Braden
,
Jenny Blanc
,
Barbara Crandell
,
and Jana Stiffel
,
Roz Cooley
,
Susanna Jeu
,
Mary Grace Landrum
,
Martha Blecher
,
Barbara Files
,
Elizabeth Nelson
,
Beverly Mattern
,
Sandy Hotz
,
Geetha Mammen
,
Connie Dalton
,
Stephen Fadem
,
Joyce Fadem
,
Mike Marvins
,
Mickey Marvins
,
Linda Suib
,
Anne Frachtman
,
Amy Grenader
,
Liora Cohen
,
Jan Rhodes
,
Ann Roff
,
Kristy Liedtke
,
Mary Maxey
,
Maggie Austin
,
Susan Hansen
,
Rhonda Jones
,
Stick Delaup
,
Linda McReynolds
,
Ginger Blanton
,
Maureen Higdon
,
Betty Hrncir
,
Jane Wise
,
Gayle Eury
,
Major Carolynn Webb
,
Jenny Elkins
,
Lucy Lewis
,
Debbie Leighton
,
Midge Wische
,
Helene Atlas
,
Harry Milne
,
Carol Simmons
,
Nick and Jen Altman
,
Robyn Nooteboom
,
Donna Kidwell
,
Eleanor Zuber
,
Justice Ruby Lee Sondock
,
Cindy Atlas
,
Brian Atlas
Want more buzz like this? Sign up for our Morning Buzz emails.
To leave a comment, please log in or create an account with The Buzz Magazines, Disqus, Facebook, Twitter or Google+. Or you may post as a guest.