Rumor Has It - June 2023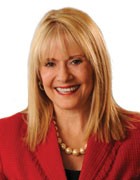 Click the Buzz Me button to receive email notifications when this writer publishes a new article or a new article in this column is published.
'Bouried' bourbon for good luck. The Memorial gal met the Chevy Chase, Maryland guy at the University of Charleston through mutual friends in 2010. Since they both like to "monk"ey around, Max Coffey proposed to Elizabeth Kline along the Cooper River at the Mepkin Abbey (a monastery located in South Carolina) in 2022. For the rehearsal dinner, Liz wore her grandmother Barbara Meany's dress 70 years later, the same dress which her mother Lisa Kline wore 40 years ago at her wedding. To ensure their special day, April 1, would have good weather they bouried a bottle of bourbon at the rehearsal. The weather was perfect at the Eternal Father of the Sea Chapel for the wedding and at the reception at the Admiral's House. The bourbon was dug up after the ceremony with some family members who helped drink it with a celebratory toast
They climbed waterfalls. Six enchanted days in Ocho Rios, Jamaica gave the Rutherford family new challenges during spring break. Lauren and Chris and children Avery, Nicholas, and Elle hiked the Blue Hole where, with the help of a skilled guide, they went cliff jumping and swung on Tarzan-like ropes into the clear water. Did they beat their chest and yell Mmmmm-ann-gann-niii? There was more in store at Mystic Mountain; they rode on bobsleds at the top and later swam with dolphins at Dolphin Cove. The biggest surprise was the airport upon arrival was quite backed up – a travel agent or hotel provider can provide "fast pass" badges to bypass the line.
Two-family trip. Marilyn and David Guion with sons Ford and Graham Guion and Tucker and Lillie Knight with children Lawson, Allison, and Tucker Knight traveled to Whistler, Canada for seven days during spring break. A bonus was dog sledding to explore the forests and trails with the specially bred Artic dogs. They loved the Peak 2 Peak Gondola, which links two mountains, and the great powder and skiing weather were a bonus. The Canadians were friendly and helpful and the area very clean and orderly. Sounds like they will be back!
It was a sentimental trip. Sara Ostrosky took her dad (87 years old), Jose Woloski, to experience once more where they had lived in Israel with new ventures during Israel's 75th anniversary. They rented a car and visited friends and family as they drove from Nahariyya and Haifa in the north to Tel Aviv, Kfar Saba, Ramat Gan, Ramat Aviv, and Rehovot in the south. They saw the Palmach experiential museum in Tel Aviv covering the Palmach legacy through the stories of individuals and groups of young Palmach recruits from its establishment until the end of the War of Independence. Another highlight was the top of Mount Olive, a holy prayer site associated with Islam, Judaism, and Christianity since the days of the First Temple. They said a special blessing for Rosa Woloski, Sara's mom who passed in 2022. Upon the return they both got Covid, but they had a lot of good memories to relive while in quarantine.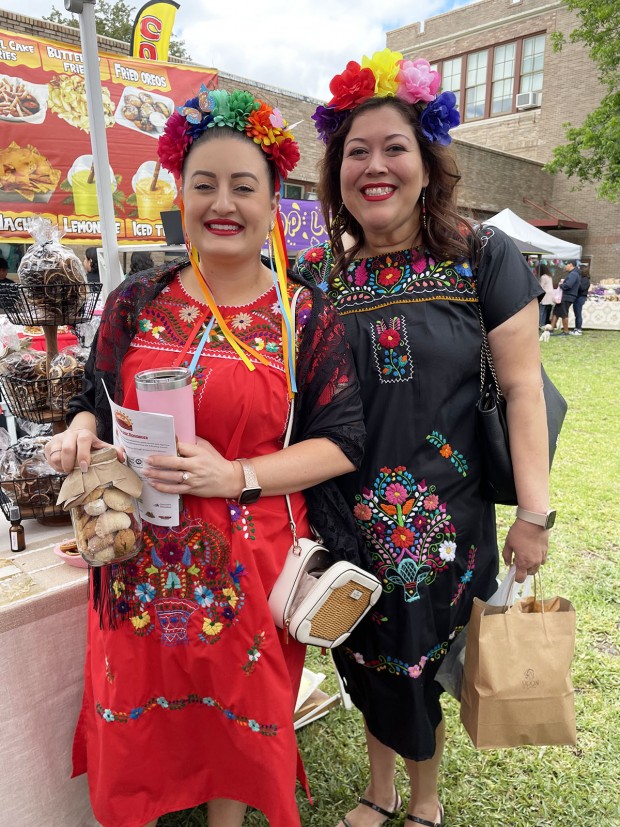 Bold and vibrant. You don't have to wear a unibrow to emulate Frida Kahlo. Ellen Grodjesk (with faux monkey Diego), Heather Prowse, Amanda Melchor and Dyana Lopez dressed the part with flowered headbands and embroidered dresses at the 18th annual Frida Festival at MECA, a Latino based multidisciplinary and multicultural community organization that presented a variety of arts.
The booths sold food, everything Frida, and crafts. There were free drinks and lots of giveaways. Maps were given out as the festival was spread out in several areas inside and outside. Lively music made for a great background. Frida would have been passionate about it.
Hoppity on over. Colorful eggs were strewn all over the yard on Easter Sunday. Julian and Blair Zarghouni were not as impressed by the giant Easter bunny that arrived in their backyard, but several other tykes found their way to its lap or to shake hands. Energetic music was playing as parents Morgan and Mehrzad Zarghouni interacted with neighbors and the 20 toddlers climbed around the Little Tikes blow up playscape and drove a mini train. Colorful rabbit ear headbands and a table of treats and tweets were in the background. All had an egg-cellent time.
Girls on the Run. Pink attire and tennis shoes were de rigueur. While champagne and bites were passed around, patrons bid on the silent auction items and posed by two photo opp drops to show off their blinged-out or high heel tennies. Emcee Courtney Zavala made introductions and auctioneer Alex Nance had the guests on their feet flipping a coin for prizes. Pretty in pink were Paula Moussa, Nathalie Kosman, Mary Callahan, Angelita Sampaio, Jennifer Larson, Jacqueline and Adam Smooke, Joan and David Lebow, Amy Ditta, Mary Mayo, Molly Glowacki, and Nathalie Kosman. The program builds inner strength in girls from 3rd-8th grade while engaging in sports and team building.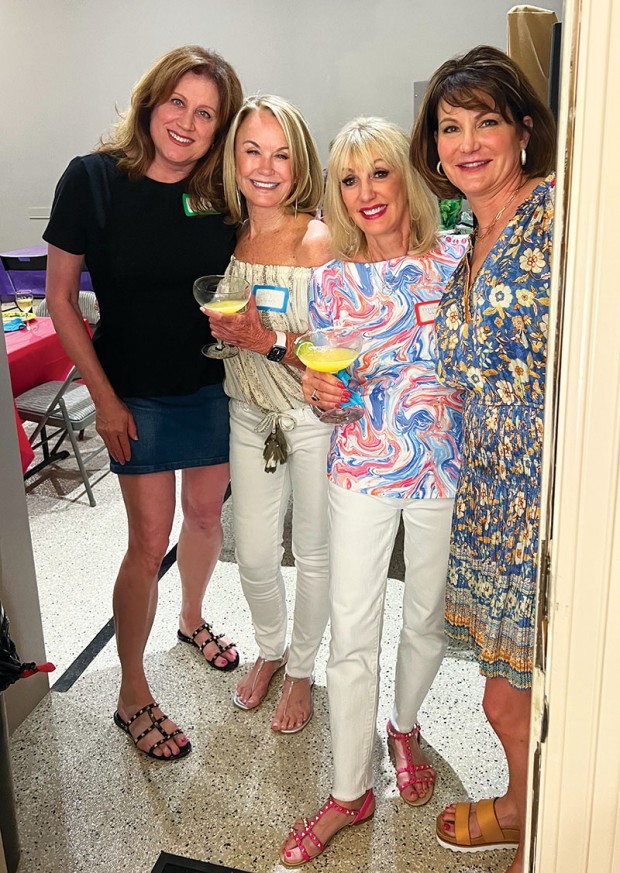 Spring fiesta. The tables, decorated with colorful tablecloths and maracas, created a festive atmosphere for residents on Tangle Lane at Marilyn and Ben Rosenthal's home. The impressive margarita machine that Mo Cordes provided was busy with thirsty neighbors. Alisa Johnson and Liz Andrews co-chaired the festive party with their posse, Michele Hosko, Sharon Cordes, and Sally Salners. Fajitas, chiles, and churros made for a jalapeño hot time. 
From desert to icebergs. One had recovered from an injured hockey knee and one from a ski leg injury, but they hiked six to ten miles a day, sometimes in 14,000 ft elevation. The two-week trip to Chile (Patagonia and Atacama desert) fascinated Lili Rubin and Dennis Langlois when they saw a hot springs oasis in the middle of the desert and another day, a stunning field of icebergs. They stayed, wined and dined at five-star Explora resorts organized by Michael Bluestone. Just when they were chilled out, an immigration strike blocked their return to the airport, and they had to walk with their luggage past the trucks blocking their way onto another van. They had survived much more! 
They raised a million dollars! Reflections on Style, Cirque du SAWA (Salvation Army Women's Auxiliary) lunch and Couture Runway Show chaired by Kristy Liedtke and Mary Maxey was sold out in one day to 500 patrons. They wanted first dibs on the designer pieces offered in the sale afterwards. Sponsors that donated new items for the four-day sale included A Bientot, Tribute Goods, Briargrove Pharmacy, Caruggi's, and Woody's. There were over 157 racks of clothes and displays on the first day and three racks on the last day. The Chic Boutique Gold Co-Chairs, Rhonda Jones and Pam Sengelmann and Chic Boutique Showroom Chairs, Mikki Donnelly and Maryann Gerity, applauded the honoree Ann Roff and her husband Hugh, for their stupendous work in the community.
Happy news! Covid attendance numbers are out the door and the Children's Museum Houston attendance is over the top. The Museum's Annual Meeting and Celebration was held at Rob and Maggie Vermillion's home to give awards and welcome the new CEO Rayanne Darensbourg. President Jason Endecott welcomed the crowd of 50 before Carolyn Watson presented Laurie Allen with the Hillary Farish Stratton Award for Best Volunteer and Adam Drutz presented Tiffany Espinosa the Lois Drutz Boiarsky Award for Best Employee. Keith Ostfeld was recognized for his 20 years of dedicated service. Business concluded and everyone was free to play.
Have some good news to share? Email us at [email protected]com.
People in this article:
Max Coffey
,
Elizabeth Kline
,
Barbara Meany
,
Lisa Kline
,
Lauren Rutherford
,
Chris Rutherford
,
Avery Rutherford
,
Nicholas Rutherford
,
Elle Rutherford
,
Marilyn Guion
,
David Guion
,
Ford Guion
,
Graham Guion
,
Tucker Knight
,
Lillie Knight
,
Lawson Knight
,
Allison Knight
,
Sara Ostrosky
,
Jose Woloski
,
Rosa Woloski
,
Ellen Grodjesk
,
Heather Prowse
,
Amanda Melchor
,
Dyana Lopez
,
Julian Zarghouni
,
Blair Zarghouni
,
Morgan Zarghouni
,
Mehrzad Zarghouni
,
Courtney Zavala
,
Alex Nance
,
Paula Moussa
,
Nathalie Kosman
,
Mary Callahan
,
Angelita Sampaio
,
Jennifer Larson
,
Jacqueline Smooke
,
Adam Smooke
,
Joan Lebow
,
David Lebow
,
Amy Ditta
,
Mary Mayo
,
Molly Glowacki
,
Marilyn Rosenthal
,
Ben Rosenthal
,
Mo Cordes
,
Alisa Johnson
,
Liz Andrews
,
Michele Hosko
,
Sharon Cordes
,
Sally Salners
,
Lili Rubin
,
Dennis Langlois
,
Michael Bluestone
,
Kristy Liedtke
,
Mary Maxey
,
Rhonda Jones
,
Pam Sengelmann
,
Mikki Donnelly
,
Maryann Gerity
,
Ann Roff
,
Hugh Roff
,
Rob Vermillion
,
Maggie Vermillion
,
Rayanne Darensbourg
,
Jason Endecott
,
Carolyn Watson
,
Laurie Allen
,
Adam Drutz
,
Tiffany Espinosa
,
Keith Ostfeld
Want more buzz like this? Sign up for our Morning Buzz emails.
To leave a comment, please log in or create an account with The Buzz Magazines, Disqus, Facebook, Twitter or Google+. Or you may post as a guest.