Mailbag - June 2017
Click the Buzz Me button to receive email notifications when this writer publishes a new article or a new article in this column is published.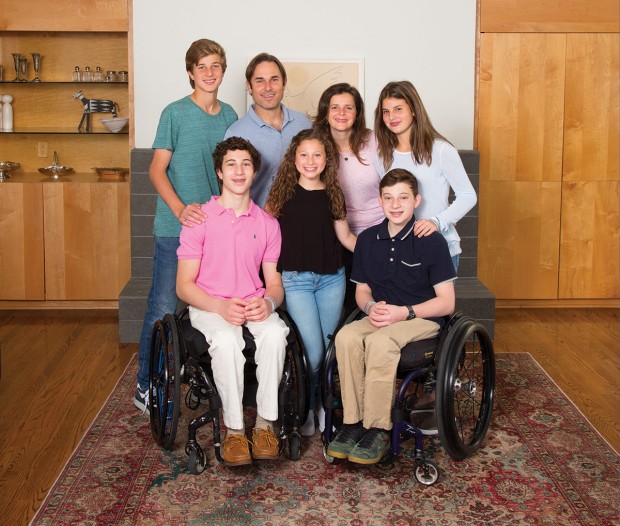 Seven amazing souls
Thank you so much for writing the beautiful cover story about the Berry family [Enough Lives: Berry family fights distracted driving, by Andria Frankfort, May 2017]. Their incredible journey is one that we all should be reminded about. Robin and Joshua Berry were some of my closest friends, and this portrayal of the work their family is doing would make them so happy to see! I appreciated the way that the author, Andria Frankfort, was able to describe how the family took one of the most challenging situations and try to make a change in our world with the program they have begun – OLIE.  She was able to portray the family's efforts in trying to prevent future tragedies, while also showing how incredibly well they are living their everyday lives! I hope everyone else who read the article saw these seven amazing souls for who they are – not just for what they have been through, but what they have done since that moment to make the world they live in better for it!
Lisa Shapiro Strauss
Editor's note: See OLIE (One Life is Enough) at stopdistractions.org/olie to join the Berry family's fight against distracted driving.
Mr. Marvin is a treasure
It was such a pleasure to read your excellent story on Mr. Marvin [Meet Mr. Marvin: Y's greeter has message that sticks, by Amber Blossom, May 2017]. The look on children's faces as they gather around Marvin is a wonderful thing to see. He reminds all of us – young and old – how much better each day can be with a little extra kindness and love. He is a community treasure. Thank you for giving him the recognition he deserves.
Greg Hassell
May was a good one
I always enjoy reading the Buzz but especially so with the May issue. Being a native Houstonian, the Menu Memories [Menu Memories: Favorite restaurant meals, by Russell Weil] brought up memories of the restaurants of years past. This month I loved the update on the Berry family and the article about Elisha Selzer and her mom, Annette Sondock [Poetic Tales: Mom passes down family stories, by Elisha Selzer]. I want to thank you, too for the plug about the ericsuhlfoundation.com golf tournament. Thank you for giving us wonderful stories!
Sara Astrich
Won't you be my neighbor
I just read your May issue, with all of its rich and caring content, and just had to let you know how much I appreciate how you and your talented writers bring such a concrete concept of "neighbor" into our homes each month. There's always something in each Buzz that creates a comfortable and grounding touchpoint, and in such a familiar and welcoming way. Thank you, and congratulations once again on reaching your very impressive 15-year milestone!
Dee Dee Dochen
Talking to writer was fun and easy
Hi Cathy [Gordon]. I wanted to say thank you for writing such a great story about my family [Passion for a Park, A family's love for Evelyn's Park, by Cathy Gordon, April 2017]. I have received so many compliments and parents asking about the receptacles we use for allowance. I hope in some small way that this article promotes getting involved with a charity that your whole family can get into! I enjoyed meeting you and felt like I knew you for a long time. Thank you for making it so easy to talk with you. It was a lot of fun!
Patricia King-Ritter, Evelyn's Park Conservancy, Board President
Send letters to [email protected]. Please include your name, address, phone number and email address for verification purposes. Letters are subject to editing for clarity and space. Views expressed in letters do not necessarily reflect the opinions of The Buzz Magazines, and The Buzz takes no responsibility for the content and opinions expressed in them.
Want more buzz like this? Sign up for our Morning Buzz emails.
To leave a comment, please log in or create an account with The Buzz Magazines, Disqus, Facebook, Twitter or Google+. Or you may post as a guest.