Buzz Reads versus Page Turners
Click the Buzz Me button to receive email notifications when this writer publishes a new article or a new article in this column is published.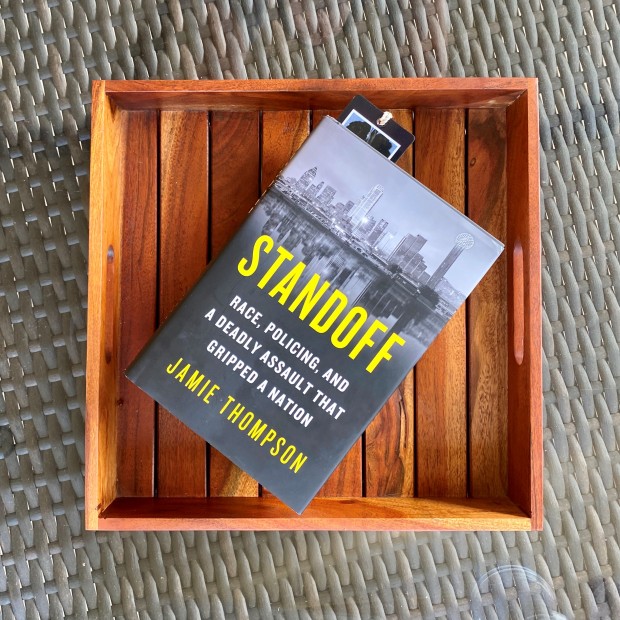 This week, I am writing about my two columns for The Buzz Magazines because I am frequently asked what makes them different from each other. I thought it might be helpful if I provide a quick description of each. While I am explaining about what makes them distinguishable, I am going to share some of the selections from the Buzz Reads column with you in case you have not read Buzz Reads yet.
This column, Page Turners, is online and comes out every Thursday. I write about a wide variety of bookish things – my favorites in a genre or for the year, cookbooks, author Q & As, aspects of the book world that people may not know about, book events (especially in non-pandemic times) and much more.
Buzz Reads launched in April and is in the print magazines that go out monthly. It is also posted online at the beginning of each month. For that column, I select 5 top picks for the month that have recently published or will be out in that particular month. I love selecting the books each month and sometimes I have a very hard time narrowing it down and creating a balanced grouping.
Here are a few of the books that I selected for Buzz Reads in 2020:
April
Death in the Family by Tessa Wegert: Tessa Wegert's brilliant debut opens with an Agatha Christie-style premise – an isolated property, a missing man, a blood-soaked bed and room, and a defined group of people on the private island. The police are called out to the island just as a terrible storm is brewing, trapping the investigators in the house with a cast of unlikeable characters. As they attempt to determine what happened to the missing individual, people start dying. Terrifically atmospheric, Death in the Family is a solid and creative mystery with intriguing character development and a cliffhanger ending. This is the start of a promising new series.
May 
Valentine by Elizabeth Wetmore: Wetmore's debut novel takes place in 1976 Odessa, Texas, a town centered around the oil business and filled with men who have come to work in the oil fields. Following the brutal attack of a teenage girl by an oil field worker, the town struggles to come to terms with the crime, and battle lines are drawn. The tale slowly unfolds through the perspectives of numerous women in the town – women who understand that the odds are stacked against them but are willing to stand up for what they believe. Wetmore's lyrical prose and stark descriptions of the dusty landscape and impact of oil discovery on the region create a haunting and ultimately redemptive tale that I could not put down until I reached the last page.
June
Recipe for Persuasion by Sonali Dev: In recent years, modernizing Jane Austen stories has become all the rage. In Recipe for Persuasion, Dev takes inspiration from Austen's Persuasion to tell the story of Ashna Raje, a chef who reluctantly agrees to join the cast of Cooking with the Stars to save her struggling restaurant. She immediately regrets her hasty decision when she is paired with her first love, Rico Silva, who is now a FIFA soccer star. Their romance ended badly, and Ashna and Rico blame each other for the failed relationship. When they have a disastrous first meeting for Cooking with the Stars, the clip goes viral and they become social media darlings. The author hews close enough to Persuasion to warrant the inspiration claim but creates her own sweet, clever tale, a highly satisfying update of a classic story.  
July 
Sunny Days: The Children's Television Revolution That Changed America by David Kamp: In this non-fiction retrospective, Kamp chronicles the forces that brought Sesame Street, Mister Rogers' Neighborhood, The Electric Company and Schoolhouse Rock! to television screens in the late 1960s and early 1970s. The shows transformed children's television and set a higher standard for programming. A current cultural icon, the musician and music journalist Questlove (front man of the band The Roots, on The Tonight Show Starring Jimmy Fallon), provides the introduction and reminisces about what Sesame Street meant to him growing up. Sunny Days describes the impact the TV shows had on generations of children of all colors and cultures who recognized themselves in the characters they saw.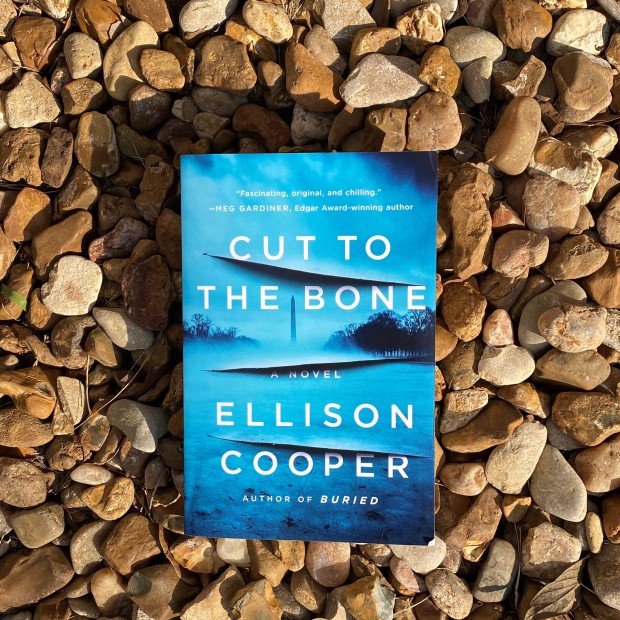 September
Cut to the Bone by Ellison Cooper: This intelligent mystery features the highly likeable FBI neuroscientist Sayer Altair. A bus filled with 24 D.C.-area high school students disappears an hour after it sets out for a tournament in Atlanta, and Agent Altair is called in to locate the missing students. She is drawn into the absorbing case filled with red herrings, where nothing is as it appears. In addition to the solid and clever mystery with a highly satisfying resolution, Cut to the Bone contains architectural facts and details about Washington D.C., including the incorporation of Egyptian symbolism throughout the U.S. capital and details about historical locales. Another plus is a fabulous cast of supporting characters and a solid balance between the mystery and Altair's personal life.
November 
Standoff: Race, Policing, and a Deadly Assault That Gripped a Nation by Jamie Thompson – On July 7, 2016, five Dallas law enforcement officers were killed and 11 people were wounded when a gunman opened fire at a downtown march protesting the deaths of two black men, Philando Castile and Alton Sterling, at the hands of police officers. Using exhaustive research and extensive firsthand accounts, Thompson provides a balanced accounting of that tragic day and the equally tragic events that led up to it, while also delving into social and political forces that contributed. Her retelling of the shooting and its aftereffects is through the eyes of those present, including the hostage negotiator, a surgeon who treated the officers, SWAT officers in charge of stopping the gunman, a mother of four, and many others. Sadly, a takeaway from Standoff is that not much has changed since 2016.
I hope you will check out the months you have missed and thanks for reading Page Turners!  Have a great week.
For more book recommendations and bookish thoughts, see Cindy's monthly Buzz Reads column, her Thoughts from a Page Podcast or follow @ThoughtsFromaPage on Instagram. Find upcoming Conversations from a Page events here.
Want more buzz like this? Sign up for our Morning Buzz emails.
To leave a comment, please log in or create an account with The Buzz Magazines, Disqus, Facebook, Twitter or Google+. Or you may post as a guest.