Mailbag - March 2020
Click the Buzz Me button to receive email notifications when this writer publishes a new article or a new article in this column is published.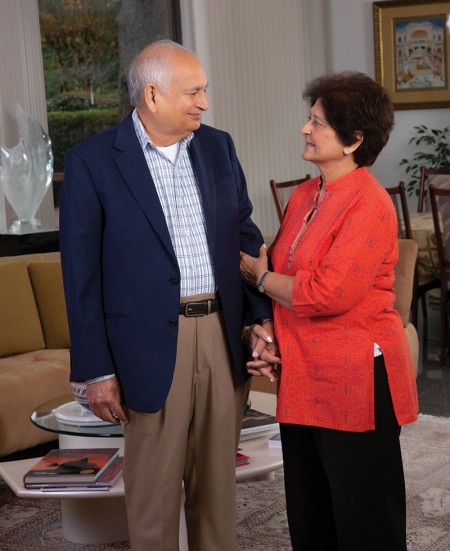 Loving the love stories
I just had a chance to read the three arranged-marriage stories [First Comes Marriage: And then comes love, by Pooja Salhotra, February 2020] – Pooja did a great job making the article informative and fun to read! I love the pictures, and it was a great article to take away the taboo of the arranged marriage. 
Sue Ayyar
Secrets from a centenarian 
If you just passed Ruth Peters [featured in Travel Buzz: A century of travel, by Tracy L. Barnett, January 2020] on the street, you would feel a rush of strong life energy. Even before she smiles, tells you travel or childhood stories, she is someone you definitely want to be near. Best of all, her daughter Gayle [Christie], who I worked with on a human trafficking event, has the same positive spirit and dedication to helping others that her mom has.
Thank you, Tracy Barnett, for this tender and inspiring article. I know I will not be the only reader to clip Peters' 10 secrets for living well, while learning to drink hot water and chant, "laugh, forgive, and love."
Carolyn Dahl
Dog-gone fun 
I wanted to thank you for featuring Jesse in "Neighborhood Tails" [The Bellaire Buzz, February 2020]. I think it is wonderful that you have a column devoted to the "fur" members of our community's families! Highlighting their stories is important, as many of these pets are rescues or ones who work hard in the community as therapy animals! Thank you, The Buzz Magazines, for a fur-real paws-itive column! I've received tons of emails from friends loving Jesse's moment of glory.
Amy Brazda
Editor's note: Amy, thanks for sharing Jesse's "tail" with us. Buzz residents who would like their furry friends featured in The Buzz should email a photo of their pet with approximately 150 words written from the pet's perspective to [email protected]. Pets featured in Neighborhood Tails – including Jesse, of course – are automatically entered into our annual Pet of the Year Contest. 
Savoring organized chaos
Annie, I read your article in The Buzz [Buzz Baby: Number four, by Annie Blaylock McQueen, January 2020] with pure delight. I vividly remember the year our fourth son was born. He was two weeks late – expected early December but made his glorious appearance Dec. 19th. With it being right before Christmas, my mom was not coming in since there were siblings of mine still at home. Unlike your Henning, Joe Pat was a feisty little one. Those first weeks were hectic, to say the least, with his three older brothers in tow!
Joe and I feel truly blessed with the gifts of our sons. They have enriched our lives beyond anything this world can offer. And as we learned, they are not only blessings to us but to each other. When a parent wonders if he/she will have enough love to share with multiple children, I remind them that love is not divided but multiplies. Now, I will admit, energy levels may not always be at a peak. I did doze off a time or two reading bedtime stories to the younger few. 
I wish you all the best. And enjoy what we like to call "organized" chaos. 
Cathy Garcia-Prats 
Editor's note: Cathy, we were delighted to hear from you and to discover that you sent Annie a copy of your book, Good Families Don't Just Happen: What We Learned from Raising Our 10 Sons and How It Can Work for You. We loved looking back at when your family was featured in The Buzz [A Perfect Ten, by Andy Blitzer, January 2010].
Correction 
In Confident in Their Skin: A Children's House for the Soul [February 2020], we mistakenly printed the wrong address for the nonprofit. A Children's House for the Soul is located at 1976 W. Dallas St. 
Send letters to [email protected]. Please include your name, address, phone number and email address for verification purposes. Letters are subject to editing for clarity and space. Views expressed in letters do not necessarily reflect the opinions of The Buzz Magazines, and The Buzz takes no responsibility for the content and opinions expressed in them.
Want more buzz like this? Sign up for our Morning Buzz emails.
To leave a comment, please log in or create an account with The Buzz Magazines, Disqus, Facebook, Twitter or Google+. Or you may post as a guest.