Mailbag - July 2019
Click the Buzz Me button to receive email notifications when this writer publishes a new article or a new article in this column is published.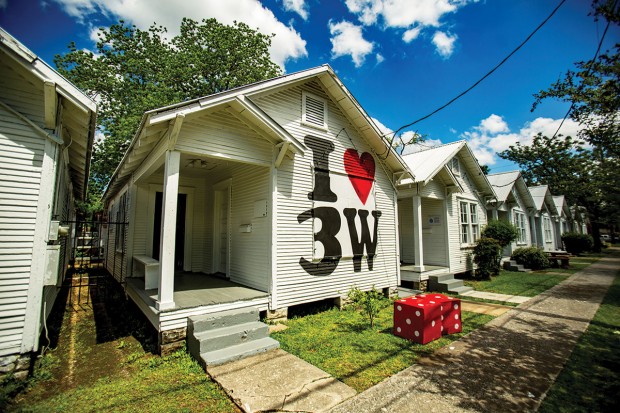 Fond Third Ward memories
I enjoyed reading the article about 3rd Ward [Exploring Houston – Hidden gems: Third Ward, by Pooja Salhotra, June 2019]. I lived in 3rd Ward from 7 years old to 18 with my parents, and I attended St. Mary of the Purification Catholic Church and School. [My parents] had a grocery store on the corner of Hutchins and Winbern. The building still stands. It is a red two-story building. All the people in the neighborhood were very nice. The day I married, all the people in the neighborhood were standing outside to see me leaving. I am happy to read about the area coming back. I look forward to more about what is going on.
MaryAnna Montalbano
Shades of Cindy
Kudos to Cindy Gabriel for showing the good, the bad, and all the shades of grey in her geriatric love stories. [Crickets, May 2019; An Old Crush, April 2019; Good Grief, March 2019] Her wit, honesty and finesse for storytelling – no matter how personal and painful – are a breath of fresh air. On the one hand, I'm hoping Cindy and Stan-the-Man have a future together. But, on the other hand, if they didn't, I can't wait to hear about the other lucky fellas who were next in line (or at least in her online dating inbox). Looking forward to the [next] issue, because – let's be honest – inquiring minds want to know.
Karen Edelman
And another tip on college 
As a follow up to Pooja Salhotra's article on "Getting into College" [May 2019], I have one major observation to offer. I have helped kids apply to college for close to 30 years and have specialized in helping them with writing the application essay. Based upon these years of experience, inasmuch as colleges and universities at most levels are similar, one of the best questions to ask a senior is not what school do you want to attend, but where do you want to attend? California is a great place to pursue a collegiate life, but the people and customs there are radically different [from Houston]. New York City is fantastic, but it isn't Houston. Getting used to life in another city/area is one tremendous – and hidden – challenge of studying and eventually graduating. Because colleges are very much alike, one must ask the student, "What environment would provide you with the best atmosphere?" 
Coaching students to pass tests, take part in community service, excel in AP classes, and write a mean essay is only the tip of the iceberg. Most of what any college teaches does not happen in the classroom. We learn about ourselves and life while we are on campus. Those are hard-won lessons.
George F. Hawkins
Craving a quiet restaurant
Thank you for bringing out the problem of noise level in restaurants [Restaurant Noise, by Dai Huynh, May 2019], as well as conversation/background noise, nightclubs, rock concerts, etc. My family seems to find so many events around us that are particularly loud, i.e., gasoline leaf blowers and other lawn and construction equipment just to name a few examples. All the high level noise is extremely annoying. Concerts are very difficult to attend due to the noise level and restaurants and becoming so loud that when we go as a couple or with a few other people we find ourselves saying "let's find a quiet restaurant so that we can visit." This seems to be a common comment even when we are including younger than 55 guests. Thank you for the list of restaurants that you recommended as quiet restaurants, (we have been to several and agree with your choices) and we are anxious to try your recommendations, especially the lovely hotel restaurants in the article. I would add one to your list – Sorrento – romantic, beautiful atmosphere, great cuisine and beautiful piano music.  
Mary Jane Casimir
Adding to the noise
[In response to Restaurant Noise] One thing that makes restaurants noisy is pressed tin ceilings. I don't know if they think all the noise makes it exciting or if they are trying to increase turnover. But I won't patronize a restaurant [...] with those ceilings.
Patricia Roberts
Send letters to [email protected]. Please include your name, address, phone number and email address for verification purposes. Letters are subject to editing for clarity and space. Views expressed in letters do not necessarily reflect the opinions of The Buzz Magazines, and The Buzz takes no responsibility for the content and opinions expressed in them.
Want more buzz like this? Sign up for our Morning Buzz emails.
To leave a comment, please log in or create an account with The Buzz Magazines, Disqus, Facebook, Twitter or Google+. Or you may post as a guest.