Rumor Has It - May 2020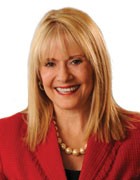 Click the Buzz Me button to receive email notifications when this writer publishes a new article or a new article in this column is published.
Senior girls. A keepsake cup with an invitation and confetti inside, specially wrapped and tied with red, white and blue ribbons, was hand delivered by 16 Memorial High senior girls to their friends for their pre-quarantine, pre-grad party March 1. They learned life lessons, as the planning took six meetings to decide all the details. The gals, clad in white, greeted their friends at Life HTX, where their group photo was splashed across the 100-foot-wide walls. The wall photos changed to show photos of the guests in their activities at school and social events. Music blared, and a food truck was stationed by the catering kitchen for easy eats. A party to remember! 
Bombay to Bengals. Dede and David Wadler, adventure seekers, were not let down in January in India. In the streets were wandering cows, and monkeys perched on the rooftops of buildings and homes. As wild as that was, they also saw a rare Bengal tiger in the rainforest while on a jeep ride. They watched bathers, babies being blessed, and cremations in the holy Ganges River where Hindus believe your sins are washed away. While the royal, national-animal Bengal was the master of the jungle, the Royal Taj Mahal was indeed a masterpiece of world heritage.
Forget the gardening. During the Hunters Creek Garden Club's Friendship Party at Rachel Messina and Dr. Victor Yang's home, conversation in the wine room was about DNA, and in the dining room, trips were discussed. Most of the members have been in the group for 20-plus years and have watched it develop from an active garden and civic club with programs to a social club that now meets at Fuzzy's Pizza, with the menu as the only thing on the agenda. Dr. George and Geetha Mammen, Miyuki and Koichi Kodama, Dr. Phil and Diane Cimo, Sally and Bill Slick, Lee and Jack Hunnell, and Ann and Bill Moss enjoyed Rachel's generous hospitality and table flowers.
Fashion and garden. If your clothes adequately reflect you, your authenticity can attract your deepest desires, according to fashion feng shui expert Beverly Mattern. The Memorial Drive Garden Club blended the fashion topic with Leslie Youngblood from Moody Gardens. They met at Beverly's Galveston beach home, which had a view of Moody Gardens across the water. Suzy Godwin, Melanie Whatley and Kristi Barnhill organized the box lunches. Board members Diane McDaniel, Jana  Stiffel (president), Katherine Bodron, Susanna Jeu, Kristi Barnhill, Laurie Soresby, Susan Diehl and yours truly modeled clothes, as Beverly told their expressions of water, wood, fire, earth and metal. Bloody Marys, another blend (compliments of Susan Braden), provided other insights on the bus ride back to Houston.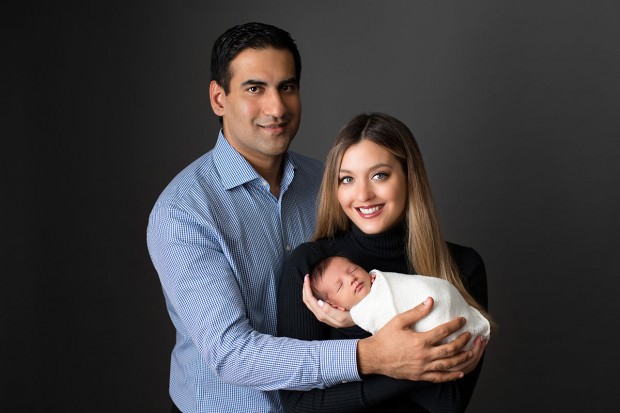 Welcome. When Dr. Mehrzad and Morgan Zarghouni moved to Houston, they lived near town. They moved into their Memorial home one day after their first child, a boy, Julian Cameron Zarghouni, was born in February. He will have instant friends as two baby boys were born just weeks later a few houses away. The couple met during a code blue at NYU Langone Medical Center. Mehrzad is a physician and director of interventional radiology at Memorial Hermann Memorial City, and Morgan is an intensive care unit nurse practitioner at Houston Methodist Hospital in the Medical Center.
Hats and gloves. The gals wore hats and gloves, even before the coronavirus was an issue, to celebrate happy hour with The Marvelous Mrs. Mady's (Mady Kades) February birthday at Doris Metropolitan. In keeping with The Marvelous Mrs. Maisel show about a female comedian, the gals had to tell a joke or few. At the back of the bar where an inset was, there was the perfect spot to "be put on the spot." Mischief instigator Sharon Maloney was the emcee. In the crowd were Joan Lebow, Jean Robin, Ellen Estes, Helene Zadok and Esther Levine.
Tea for 26. Linda Suib wanted to thank friends who were supportive of her during a health crisis, and the Thankful Tea Party did just that. Friends, with hats and gloves or not, joined Linda at the charming McHugh Tea Room. Instead of a guest book, the guests signed a beautiful ceramic teapot on a matching warmer that will be used to warm scented wax. Linda had the gals guessing how many Kisses and how many hearts were in a jar, for prizes. Some of those enjoying the tea sandwiches and scones were Andi Gaitz, Amy Grenader, Terri Moore Conwell, Susan Farb Morris, Barbara Turboff and Charlotte Goldberg.
Lots of cake but can't eat it. Bill Austin had a videochat birthday during the quarantine. Each of his three children attended on the computer screen via Zoom. While Bill and his wife Peg sat in their home, Bill Jr. and Melanie Austin were in West University, Terry and Ellie Austin were in the Heights, and Stephen and Katie Colelli logged in from Lincoln Park, Chicago. Everyone, including the seven grandchildren, shared multiple cupcakes with candles and sang happy birthday to Dad.
Don't stand so close. They stood six feet apart. Barbara Marcus was talking to her new neighbors and asked what they missed most during the quarantine. One said dancing. For Barbara, it was interacting with people. She invited people, as she saw them on the street, to sit out for a chat with social distancing, and she also put invitational notes on doors. At least 25 adults, three children and 10 dogs attended, including husband Al Marcus and their dog Harry. Many of the people didn't know each other initially, but now they know their neighbors. Although there was music, no one danced, but maybe in the future. They decided they would do it again the following Sunday. As Barbara says, "People who need people are the luckiest people in the world."
It was a meeting on the fly. When Jennifer Hosko was on an annual family trip to learn fly fishing, one of their new adventures, the group stopped in Breckenridge Outfitters to get the gear and a guide for their two-hour outdoor experience. As they were joking around, Eric Zamudio, their future guide, was tying Jennifer's bootlaces and was taken by her infectious laugh. He cast his line for a date, and they met later that night. He reeled her in and found many similarities, which led to their wedding at the CW Hill Country Ranch near Boerne in Texas. Parents of the couple, Michele and Jerry Hosko and Rodolfo and Melodee Zamudio, are now fishing for a grandbaby.
Dos and don'ts during a Zoom book club. I've had the recent experience of two book clubs using the videochat Zoom. While the book review went on, we learned one of our readers is getting over the coronavirus. I then watched a participant eat cereal and drink milk, heard a dog bark, and became horrified when my husband walked into my camera view wearing only Jockey underwear. A few of the people who may have gotten a good laugh were Marlene Matzner, Laura Freudenberger, Shirley Lebow, Francine Beckman, Judy Davis and Roberta Grossman.
Have some good news to share? Email us at [email protected].
People in this article:
Reagan Goodwine
,
Maddie Luther
,
Annie Valicek
,
Lissy Sturges
,
Grace Wilson
,
Elizabeth Dunn
,
Hannah Schweitzer
,
Kate Weinstein
,
Emma Buesinger
,
Gabby Garofalo
,
Sienna Rall
,
LaLa Garofalo
,
Claire Christman
,
Maclane Masraff
,
Peyton Mitchell
,
Sara Margaret Johnson
,
Dede Wadler
,
David Wadler
,
Rachel Messina Victor Yang
,
George Mammen
,
Geetha Mammen
,
Miyuki Kodama
,
Koichi Kodama
,
Phil Cimo
,
Diane Cimo
,
Sally Slick
,
Bill Slick
,
Lee Hunnell
,
Jack Hunnell
,
Ann Moss
,
Bill Moss
,
Beverly Mattern
,
Leslie Youngblood
,
Suzy Godwin
,
Melanie Whatley
,
Kristi Barnhill
,
Diane McDaniel
,
Jana Stiffel
,
Katherine Bodron
,
Susanna Jeu
,
Laurie Soresby
,
Susan Diehl
,
Susan Braden
,
Mehrzad Zarghouni
,
Morgan Zarghouni
,
Julian Cameron Zarghouni
,
Mady Kades
,
Sharon Maloney
,
Joan Lebow
,
Jean Robin
,
Ellen Estes
,
Helene Zadok
,
Esther Levine
,
Linda Suib
,
Andi Gaitz
,
Amy Grenader
,
Terri Moore Conwell
,
Susan Farb Morris
,
Barbara Turboff
,
Charlotte Goldberg
,
Bill Austin
,
Peg Austin
,
Bill Austin Jr.
,
Melanie Austin
,
Terry Austin
,
Ellie Austin
,
Stephen Colelli
,
Katie Colelli
,
Barbara Marcus
,
Al Marcus
,
Jennifer Hosko
,
Eric Zamudio
,
Michele Hosko
,
Jerry Hosko
,
Rodolfo Zamudio
,
Melodee Zamudio
,
Marlene Matzner
,
Laura Freudenberger
,
Shirley Lebow
,
Francine Beckman
,
Judy Davis
,
Roberta Grossman
Want more buzz like this? Sign up for our Morning Buzz emails.
To leave a comment, please log in or create an account with The Buzz Magazines, Disqus, Facebook, Twitter or Google+. Or you may post as a guest.