Prithvi Krishnarao
Click the Buzz Me button to receive email notifications when Prithvi Krishnarao appears in an article.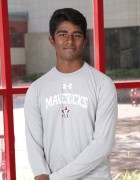 School Buzz Photo Editor
I first discovered journalism as a freshman by joining the Review, the official newspaper of St. John's School, and I have been hooked ever since. I am currently a junior at St. John's, and a design editor on the Review. When I'm not in the Review Room furiously working on a new edition of the paper, one often can find me playing frisbee. I play ultimate frisbee for Houston's youth club team, Helix, along with fellow School Buzz reporter Andrew Duong. I have lived in Houston my whole life, and I love the immense amount of diversity and culture present throughout its different neighborhoods. I have been attending St. John's since fifth grade, and it is unique from other schools in its ability to always provide a healthy challenge for students.
Article Mentions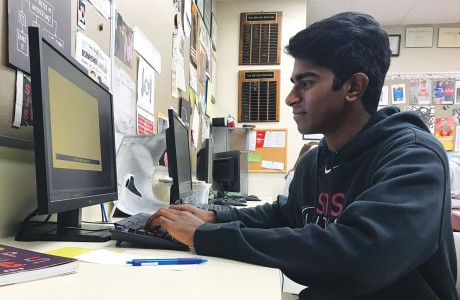 By
Prithvi Krishnarao
|
March 1, 2018
By
Jordan Magaziner Steinfeld
|
September 29, 2017
People in this article:
Eric Hang
,
Miriam Yampuler
,
Marie Collazo
,
Anna Rosenfeld
,
Deena Ali
,
Kelly Thomas
,
Sarah Birenbaum
,
Nicki Miller
,
Reena Kudchadker
,
Claire Furse
,
Emily Villarreal
,
Bronwyn Fogarty
,
Andi Minter
,
Jenna Talisman
,
Katie Davis
,
Liana Salehian
,
Maya Kanani
,
Madeline Muschalik
,
Zaid Ali
,
Prithvi Krishnarao
,
Eli Maierson
,
Allison Clark
,
Amin Abou-Gallala
,
Abigail Standish
,
Brady Brazda
,
Gracie Blue
,
Mackenzie McAnear
,
Lila Gutman
,
Kelli Reichert
,
Susannah Wilson
,
Emily Marquines
,
Mary Boneno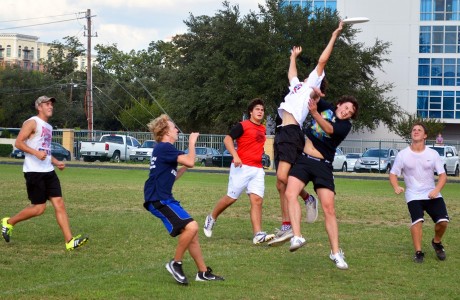 By
Andrew Duong
|
July 18, 2017