Lila Gutman
Click the Buzz Me button to receive email notifications when Lila Gutman appears in an article.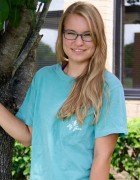 School Buzz Reporter
My name is Lila Gutman. I am a junior at The Briarwood School. I was born in Helsinki, Finland. My mom is from Finland, and my dad is from Israel, so my family represents two completely different areas of the world. When I visit family, I love to explore the different cultures and terrain. I love trying new things and am not afraid of challenges. During my school career, I bounced from school to school, until I found my spot at Briarwood. That's really when I saw my possibilities as a writer emerge, because, honestly, I realized I actually liked writing. Along with the whole writing "revelation," I found that I was actually good at some sports that I never thought I would be. I play volleyball, basketball, track and I ride horses. I've been riding horses since I was four. The teenage "horse phase" people talk about will never apply to me. Riding is my true love. I am a kind person who puts forth 100 percent of my effort to be sure I succeed both on the field and in the classroom. I am always true to the principle of never giving up.
Article Mentions
By
Mackenzie McAnear
|
May 9, 2018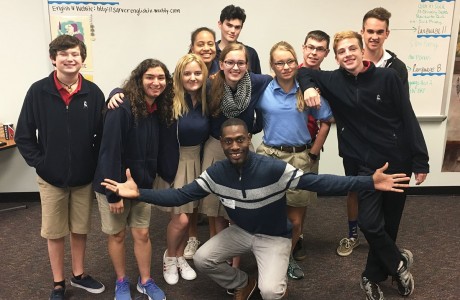 By
Kelli Reichert
|
December 7, 2017
By
Jordan Magaziner Steinfeld
|
September 29, 2017
People in this article:
Eric Hang
,
Miriam Yampuler
,
Marie Collazo
,
Anna Rosenfeld
,
Deena Ali
,
Kelly Thomas
,
Sarah Birenbaum
,
Nicki Miller
,
Reena Kudchadker
,
Claire Furse
,
Emily Villarreal
,
Bronwyn Fogarty
,
Andi Minter
,
Jenna Talisman
,
Katie Davis
,
Liana Salehian
,
Maya Kanani
,
Madeline Muschalik
,
Zaid Ali
,
Prithvi Krishnarao
,
Eli Maierson
,
Allison Clark
,
Amin Abou-Gallala
,
Abigail Standish
,
Brady Brazda
,
Gracie Blue
,
Mackenzie McAnear
,
Lila Gutman
,
Kelli Reichert
,
Susannah Wilson
,
Emily Marquines
,
Mary Boneno