Buzz Articles by the Numbers: Most-Viewed Articles of 2018
Click the Buzz Me button to receive email notifications when this writer publishes a new article or a new article in this column is published.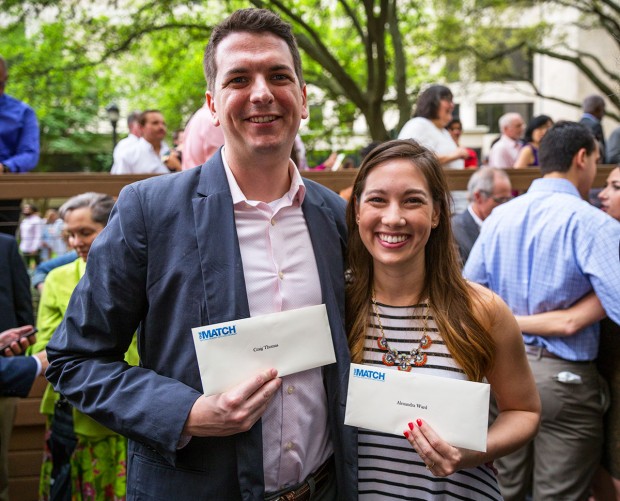 As always, we take time before the new year begins to look back at the past year and think ahead to the next. Today, we have rounded up the most-viewed Buzz articles of the year. The below list of Buzz articles is by the numbers from Google Analytics.
10. It's a Match: Med students, newlyweds find out future by Deborah Blumberg, March 2018 
"Surrounded by hundreds of expectant doctors-to-be, Alexandra Ward and Craig Thomas clutched matching cream-colored envelopes, waiting for one of the most important moments of their lives. The newlyweds were minutes away from finding out whether they'd be together or hundreds of miles apart for the next several years…." 
9. Eat, drink and be Murphy by Annie Blaylock McQueen, March 2018 
High-school sweethearts Kylie Fichter and Pace Murphy married at St. Michael Catholic Church, and their wedding was featured in our Buzz About Town column.  
8. Bamboozled at The MFAH: Big Bambú by Abby Cohan and Kelly Thomas, July 2018 
"To step foot into Big Bambú at The Museum of Fine Arts, Houston is to step foot into another world: one built upon joy and bamboo poles. Big Bambú provides a place of serenity and reflection...." Buzz summer interns Abby Cohan and Kelly Thomas explored the Big Bambú exhibit at MFAH last summer and shared their experience and photos here. Abby, an Emery/Weiner graduate, is now a freshman at American University and Kelly is a senior at St. Agnes Academy.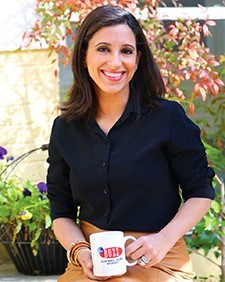 7. Sunday Mornings with Rania: Why Your Child Should Post Like a Celebrity by Rania Mankarious, Sept. 2018 
Rania Mankarious, executive director of Crime Stoppers of Houston, writes a weekly blog for The Buzz called Sunday Mornings with Rania. Every week, she tackles important safety topics. In this article, Rania discussed a case where a child was stalked on Instagram and her stalker located her home via her social media posts. Rania encourages kids and teens to post on social media like a celebrity – being overly cautious never to share any information that makes it possible for strangers to find them.
6. The Vape Debate: E-cigarettes target new generation by Michelle Casas Groogan, Aug. 2017 
"What was supposed to be a less-harmful alternative to smoking is now a growing concern on school campuses, say health and school officials, and middle schools across the city are no exception..." Michelle Groogan took on the topic of vaping in this 2017 article, still just as relevant today. Also, read The Intern Chronicles: Quest for the Vape for a funny account by Buzz intern Trevor Schneider, who wrote about taking on the challenge of finding a Juul to photograph for the vaping article. Trevor, a graduate of Strake Jesuit College Preparatory, is now a freshman at The College of William & Mary.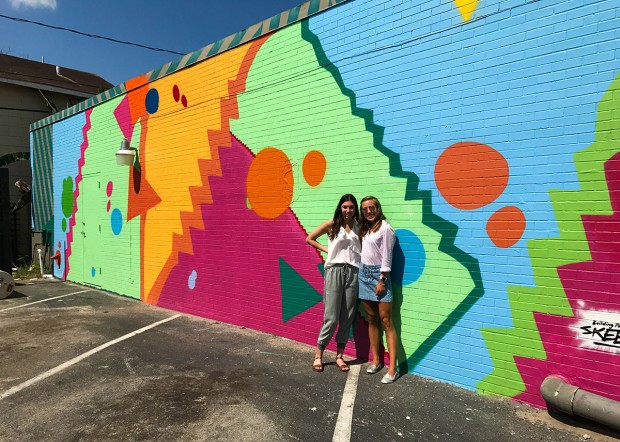 5. Buzzing About Murals: Montrose Edition by Karina Arnold, Jordan Miller-Mandel and Sophia Wayne, June 2017
Buzz summer interns Karina Arnold, Jordan Miller-Mandel and Sophia Wayne headed to Montrose to explore some of the neighborhood's most vibrant mural walls. This 2017 article remains one of our most popular in 2018. Karina is now a senior at the University of Oklahoma, Jordan is a graduate of University of Missouri and Sophia, a graduate of Episcopal High School, is a freshman at Washington University at St. Louis. The interns that summer also checked out murals in the Heights and downtown area.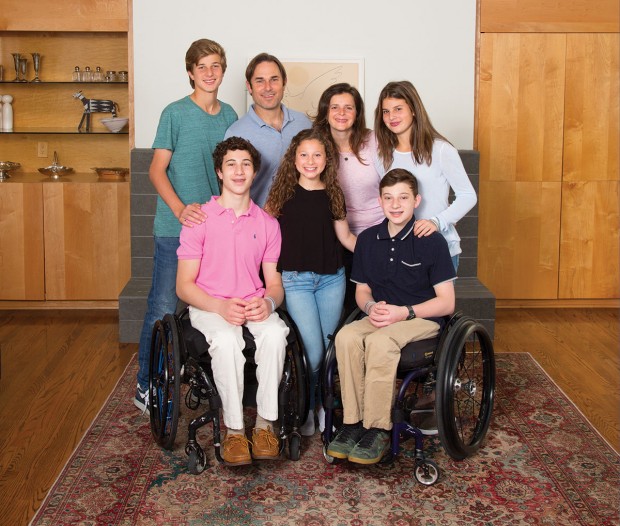 4. Enough Lives: Berry family fights distracted driving by Andria Frankfort, May 2017 
"They say it's not our circumstances that make us who we are; it's what we choose to do with them. That sentiment could not ring more true than it does for the Berry family...." In this May 2017 article, Andria Frankfort features the Berry family and their involvement in "One Life is Enough," a movement to pass legislation in Texas banning hand-held cell phone use, including texting, while driving. The ban was signed in June 2017. Read an update here.
3. Nottingham St. Reindeer Returns to Light Up West U by Karen Vine Fuller, Dec. 2018 
After a 12-year hiatus, the beloved reindeer sculpture created by West U resident Kathy Hall is back. Be sure to read this beautiful holiday story here about a reindeer that has inspired so many.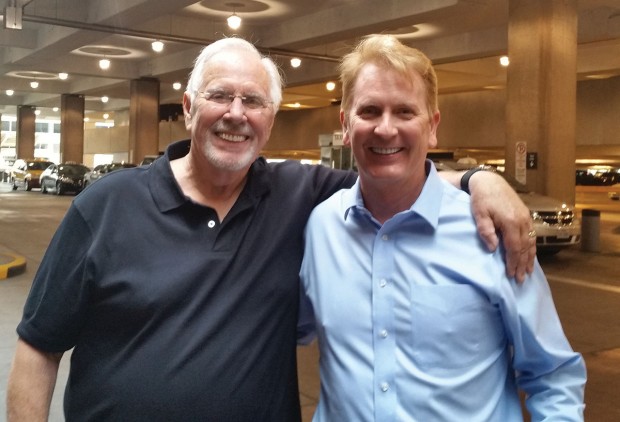 2. Shaking the Family Tree: New ways to research your roots by Cheryl Ursin, Feb. 2018 
"If you think tracing your family tree is a sedate hobby involving trips to town halls and churches to dig up dusty, old records, guess again. With DNA testing, digitized records and social media, the ability to investigate all the branches of your family tree has exploded...."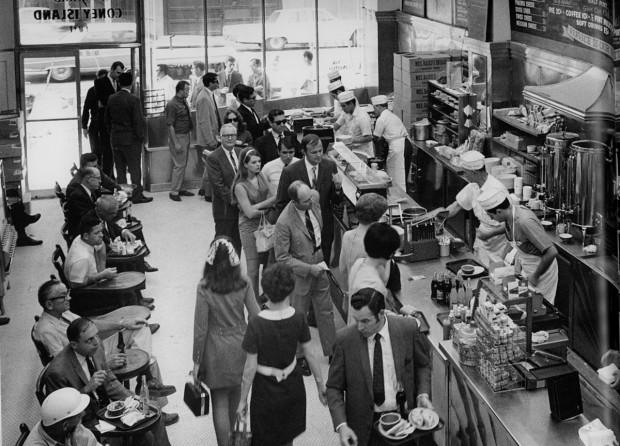 1. Restaurant Memories: A look back at Houston's dining past by Russell Weil, Nov. 2014  
Our most-read online article of the year was published in Nov. 2014. This nostalgic article on restaurant memories continues to be one of our most popular stories to date and we regularly receive comments on it from readers sharing their own restaurant memories. If you haven't yet read this article or shared your own memories, it's worth the read. Also, see More Restaurant Memories: Stories from Houston's dining past and Galveston Restaurant Memories: Island favorites from the past for more on this topic by Russell Weil.
Most-Read Buzz Pages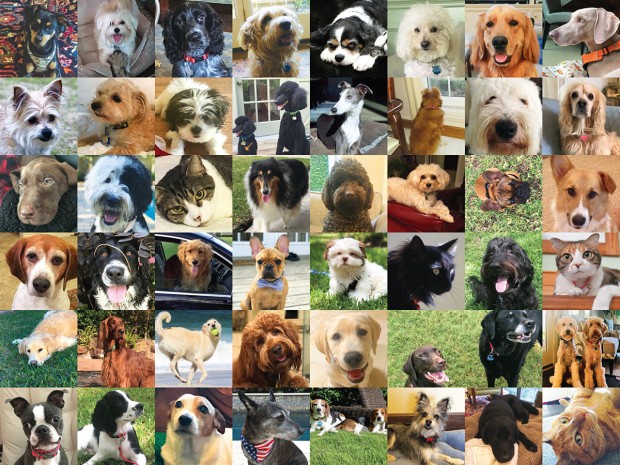 The above list includes Buzz articles. Some of our top-viewed pages this year include our 2018 Pet of the Year Contest, our Events Calendar, our magazine section, our Photo Contest entry form (see our 2018 Photo Contest winners here and look out for our 2019 Photo Contest entry form this spring), our School Buzz blog, Buzzworthy blog, Buzz About Town column and Private School Directory. Note: Voting for Buzz Pet of the Year continues through midnight, Dec. 31 so be sure to vote if you haven't already.
Take a look back at the most-viewed articles of 2017, 2016 and 2015.
Share your favorite stories of 2018 with us by commenting below. Plus, let us know – what would you like to see more of in 2019? 
Happy New Year!
People in this article:
Deborah Lynn Blumberg
,
Alexandra Ward
,
Craig Thomas
,
Annie Blaylock McQueen
,
Kylie Fichter
,
Pace Murphy
,
Abby Cohan
,
Kelly Thomas
,
Rania Mankarious
,
Michelle Casas Groogan
,
Trevor Schneider
,
Karina Arnold
,
Jordan Miller-Mandel
,
Sophia Wayne
,
Andria Frankfort Dilling
,
Karen Vine Fuller
,
Kathy Hall
,
Cheryl Ursin
,
Russell Weil
Want more buzz like this? Sign up for our Morning Buzz emails.
To leave a comment, please log in or create an account with The Buzz Magazines, Disqus, Facebook, Twitter or Google+. Or you may post as a guest.