Holly Kurisky
Click the Buzz Me button to receive email notifications when Holly Kurisky appears in an article.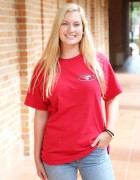 School Buzz Photo Editor
I developed an interest in photography when I was young because there were so many interesting moments that I wanted to capture. I am excited to have the chance to do this while representing my school. I am captain of the Memorial swim and water polo teams. I am also a Junior Olympic water polo player. Connecting with a wide audience of people in Houston is such an amazing opportunity. Houston is such a diverse city with so many people and cultures represented. I love that I can experience a variety of ways of life in just one city. 
Articles Authored
January 10, 2017
September 27, 2016