Jenna Baird
Click the Buzz Me button to receive email notifications when Jenna Baird appears in an article.
School Buzz Reporter
My name is Jenna and I am a senior at The Briarwood School. I play sports throughout the year, currently volleyball. I have two miniature schnauzer dogs. I like watching movies and playing board games, and I also like making crafts. I love to go outside to play fetch with my dogs and to ride my bike when it's not too hot outside. I am really excited about writing for School Buzz and can't wait to get started. 
Article Mentions
By
Jordan Magaziner Steinfeld
|
October 1, 2019
People in this article:
Miriam Yampuler
,
Wellsley Moore
,
Libby Nunez
,
Laney Chang
,
Tyler Therriault
,
Maierson
,
Claire Pedrick
,
Aliya Robertson
,
Rahul Rupani
,
Liza Meyer
,
Morgan Brandt
,
Megan Chang
,
Ishani Shethia
,
Ariya Selvakumar
,
Jenna Baird
,
Simone Newar
,
Mary-Ellen Abshire
,
Zoe Kass
,
Reeti Mangal
,
Lemel
,
Freya Scott
,
Olivia Baba
,
Eugenie Pflieger
,
Bailey Junell
,
Eagleton
,
Nicholas Wesley
,
Jenna Talisman
,
Nina Varma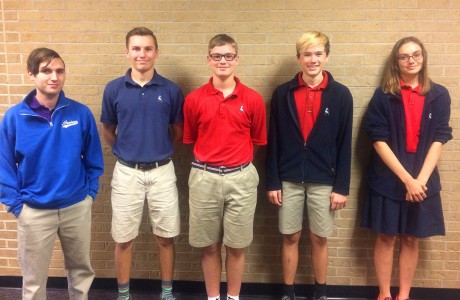 By
Mackenzie McAnear
|
May 15, 2017