Davis Rae
Click the Buzz Me button to receive email notifications when Davis Rae appears in an article.
School Buzz Sports Reporter
My name is Davis Rae and I attend St. John's School, have a Shetland Sheepdog, and enjoy playing video games. I first discovered my interest for writing about sports through my personal journal. Every other week in English class I was instructed to write about whatever subject interested me, and I found myself constantly documenting the events surrounding the Texans. The words flowed onto the page with ease since I was writing about a subject I enjoyed outside of the classroom. Additionally, I look forward to expanding my writing to other sports or local events in my area. A city like Houston offers a ton of subjects for writing such as the many professional sports teams. We are home to the Astros, who recently won the World Series, the Rockets and the Texans. I am incredibly thankful to live in such close proximity to three nationally recognized franchises.
Article Mentions
By
Jordan Magaziner Steinfeld
|
September 28, 2018
People in this article:
Mary-Ellen Abshire
,
Zaid Ali
,
Jack Avedesian
,
Sugat Borthakur
,
Julia Boyles
,
Brady Brazda
,
Ryan Chang
,
Allison Clark
,
Rory Coyne
,
Lauryn Curl
,
Katie Davis
,
Andrew Duong
,
Bronwyn Fogarty
,
Katie Giveon
,
Puneetha Goli
,
Geneve Goltz
,
Tate Grant
,
Eric Hang
,
Arielle Harris
,
Celia Houston
,
Elliott Jones
,
Zoe Kass
,
Payton Kim
,
Reena Kudchadker
,
Hallie Lyons
,
Halliday Mafrige
,
Eli Maierson
,
Connor McGovern
,
Kevin Mckenna
,
James McWhinnie
,
Connor Morley
,
Stevie Nates
,
Isabelle Nuzzo
,
Michelle Pakel
,
Elyse Pedrick
,
Davis Rae
,
Julia Rae
,
Aliyah Robertson
,
Rahul Rupani
,
Liana Salehian
,
Merriam Scafide
,
Dania Siddiqi
,
Anna Siegel
,
Ishani Shethia
,
Jenna Talisman
,
Amber Thomas
,
Kelly Thomas
,
Abbi Turner
,
Vivian Wu
,
Miriam Yampuler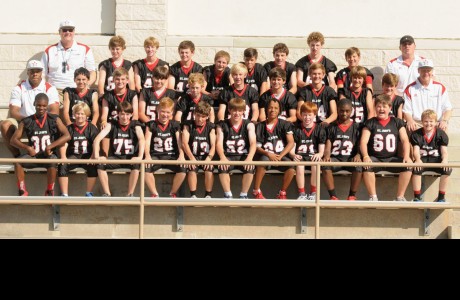 By
Annie Blaylock McQueen
|
December 1, 2014
People in this article:
Bond Millard
,
Andrew Smith
,
Will Skinner
,
Beckett Vine
,
Lucas Desjardins
,
Dre Arreola
,
Will Leger
,
Miller Humphreys
,
Peter Cannon
,
Jeb Ligums
,
Andrew Stewart
,
Michael Musallam
,
William Urdahl
,
Will Heilmann
,
Sam Finney
,
Jackson Masterson
,
Ben Morris
,
Will Sampson
,
Drew Woodcox
,
Jack Curtin
,
Sam Chambers
,
Aloye Oshotse
,
Sam Askew
,
Scotty Malcolm
,
Jackson Heijmen
,
Thomas Grannen
,
Davis Rae
,
Chad Faykus
,
Cameron Howley
,
Cameron Mudd
,
Stuart Wallace
,
Will McKone
,
Daniel Schann