Buzz Articles by the Numbers: Top Stories in 2022
Click the Buzz Me button to receive email notifications when this writer publishes a new article or a new article in this column is published.
Every December, we take time to reflect on the past year and look forward to the next. In past years, we've rounded up the 10 most-viewed stories of the year. This year, we decided to take this on a little differently and list the most-viewed stories within several categories. The below lists are determined by the numbers from Google Analytics.
Most-viewed stories published in 2022:
The following 2022 stories received the most views: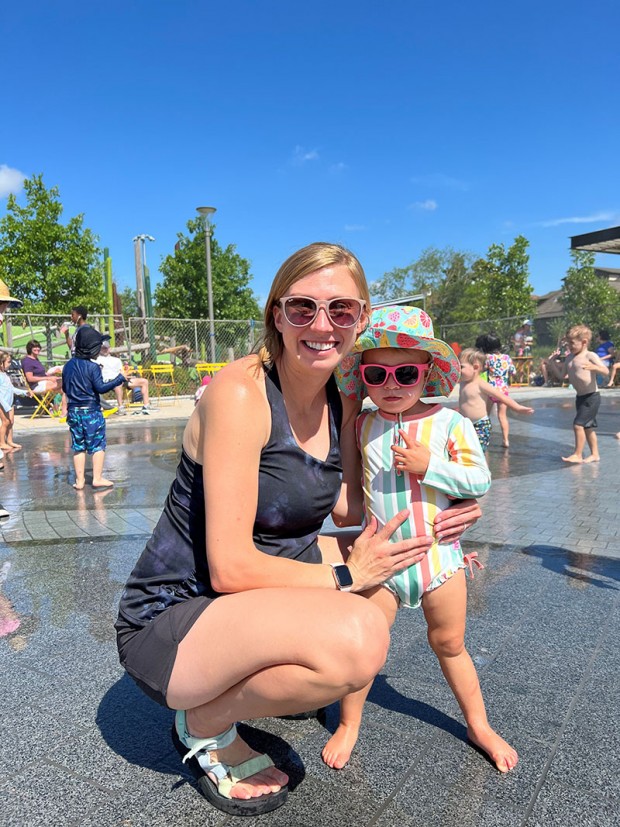 10. Splash into Summer: New Splash Pad Unveiled at Evelyn's Park by Anna Galan, Jenna Baer, Raigan Clay, and Kathrine Kiersted: There was lots of buzz when Evelyn's Park opened its splash pad to the public last summer. Our summer interns were on the scene. See their coverage here. Earlier in 2022, the park celebrated its fifth anniversary and a preview of the park's new "Phase 2" features, which are now in place. For more on local parks, see Parks Guide: Happenings in Houston's green spaces by Pooja Salhotra.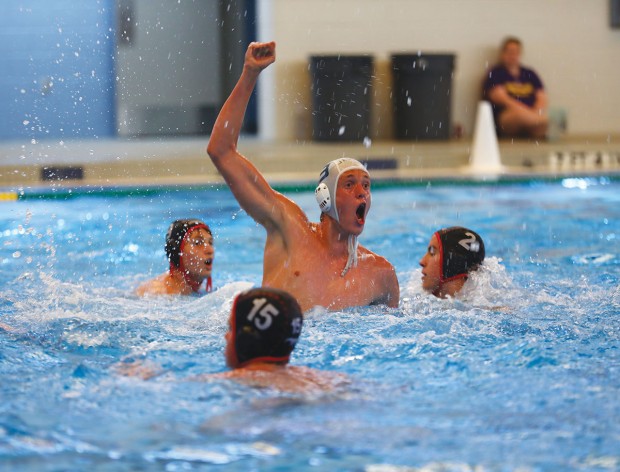 9. The Water's Fine: Water polo comes into its own by Cheryl Ursin: This year marked the first time that water polo is played as a UIL sport in Texas high schools. Dive into water polo, known for its rough-and-tough nature, here. 
8. The Buzz Magazines 2022 Photo Contest: We have some truly talented neighbors. Every year, we are blown away by the incredible submissions we receive for our annual photo contest. View all of the winners here. 
7. From Little League to Rice: Jose Cruz Jr.'s team is at home by Jennifer Oakley: Many of today's Rice Baseball players grew up as neighbors, playing with - or against - each other on local fields. Many began their baseball journeys in Bellaire Little League, Post Oak Little League, West U Little League, or the Spring Branch-Memorial Sports Association and continued playing at local schools. That includes renowned coach José Cruz Jr., whose career has taken him from Bellaire High School to Rice University to the MLB, along with his son, Antonio. Read this story here. 
6. World Series 2022: Watch Parties and Specials by Jordan Magaziner Steinfeld: It's not a surprise to us that this online article listing World Series watch parties and promotions is a top read of the year. Houston is still buzzing about our World Series champs! See more World Series 2022 related stories here: Celebrating our 2022 World Series Champs; Rooftop Reflections: The 2022 Astros Championship Parade; Outta This World (Series): Houstonians are Hyped for the Astros; The Golden Touch: King Tuck and his Royal Astros Superfans. 
5. Barbara Bush's legacy lives on by Angie Frederickson (Buzz About Town column): The 28th annual A Celebration of Reading event honored Barbara Bush's belief that literacy is a foundation to reaching one's fullest potential in life. Read more here and see more Buzz About Town here.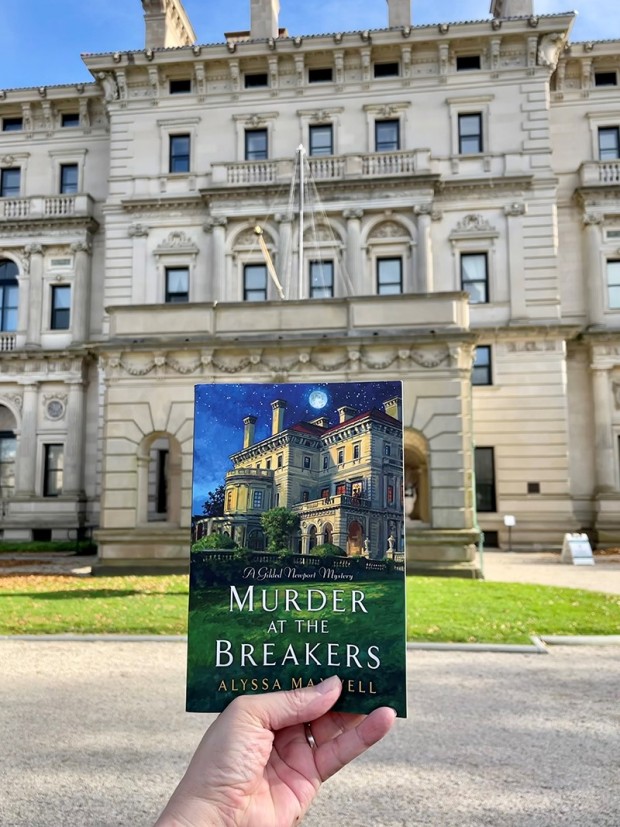 4. Books to Read in Anticipation of HBO's 'The Gilded Age' by Cindy Burnett: In anticipation of HBO's original series "The Gilded Age," Cindy Burnett shared some of her favorite books set in this time period. See more bookish content by Cindy here. 
3. 'Is Your Refrigerator Running'? Prank Phone Call Fun by Karen Vine Fuller: Remember prank phone calls? Karen Vine Fuller sent us down memory lane in this fun online article prior to April Fool's Day this year. See more Buzzworthy here. 
2. Class of 2022: Where are they headed? by Caroline Siegfried: Our annual "Where are they headed?" story featuring high school grads is always a favorite. The popular story includes a photo of local high school seniors from their kindergarten days and a senior photo. See this feature here.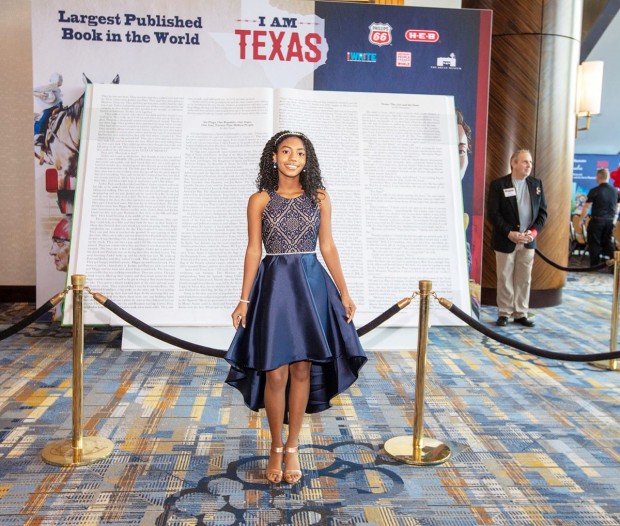 1. A new Guinness world record by Angie Frederickson (Buzz About Town column): The iWRITE organization, in collaboration with the Bryan Museum, published I Am Texas, the largest published book in the world, winning a Guinness world record. Read more here. See more Buzz About Town here. 
Most-viewed stories in 2022 published in past years:
Once again, Restaurant Memories: A look back at Houston's dining past by Russell Weil, published in Nov. 2014, was one of the most-read online articles of 2022. This nostalgic story continues to be one of our most popular stories to date, and we regularly receive comments on it from readers sharing their own restaurant memories. If you haven't yet read this article, it's worth the read. Share your own restaurant memories by commenting below or emailing [email protected]. Similarly, Galveston Restaurant Memories and Menu Memories, also written by Russell Weil, landed in our top 10 of the year.
Also among the most-viewed stories this year (published in past years) are Looking for a Good Mystery Series? and Discovering a Good Mystery Series Part 2, updated one year later, both by Cindy Burnett. 
Top Food-Related Stories by the Numbers:
Between our Chef's Corner column by Dai Huynh, our Back Porch Table column by Andria Frankfort Dilling, plus many of our feature stories, Buzz articles regularly dish up food-related content. Our Recipes section is among our most-viewed categories on our site. So, here are the top 10 most-viewed food-related stories/recipes of the year (regardless of publish date): 
10. Valentine's Day Chocolate Orange Drizzle Cake by Andria Frankfort Dilling
9. Big Bad Breakfast Biscuits by Andria Frankfort Dilling 
8. Restaurant-Style Brussels Sprouts from 'Houston Cooks' and Common Bond by Andria Frankfort Dilling
7. Chef's Corner: Chris Shepherd - What's New? by Dai Huynh
6. Cookie Season: Ina Garten's Jam Thumbprint Cookies by Andria Frankfort Dilling 
5. Chef's Corner: Aaron Bludorn by Dai Huynh 
4. Going Vegan by Cheryl Ursin
3. Sushi by the Season by Dai Huynh
2. Macerated Peaches, featured in The Peachiest Peaches by Andria Frankfort Dilling
1. Duck Breast Confit, featured in Dinner for your Valentine by Suzanne Carlson Hays
Top page of 2022:
Our top 10 pages on our site are: Pet of the Year Contest 2022 (see our 2022 winners here!), About Us, Editor's Note, Events Calendar, School Buzz, Buzz About Town, Buzzworthy, Magazine, Rumor Has It, and Buzz Kidz. 
Past "By the Numbers" lists: 
Curious which articles were most-viewed in the past? See our top 10 from 2021, 2020, and 2019. 
Wishing you all a happy, healthy, and Buzzworthy 2023!
Editor's note: Have a "buzzy" story to share? Submit your story idea here. 
Want more buzz like this? Sign up for our Morning Buzz emails.
To leave a comment, please log in or create an account with The Buzz Magazines, Disqus, Facebook, or Twitter. Or you may post as a guest.